Home

Architecture

Building

Workspace

Availability

Amenities

Neighborhood

Contact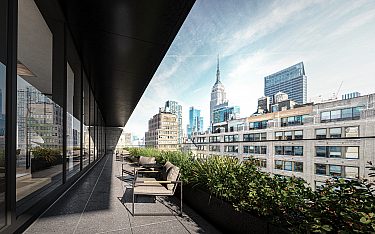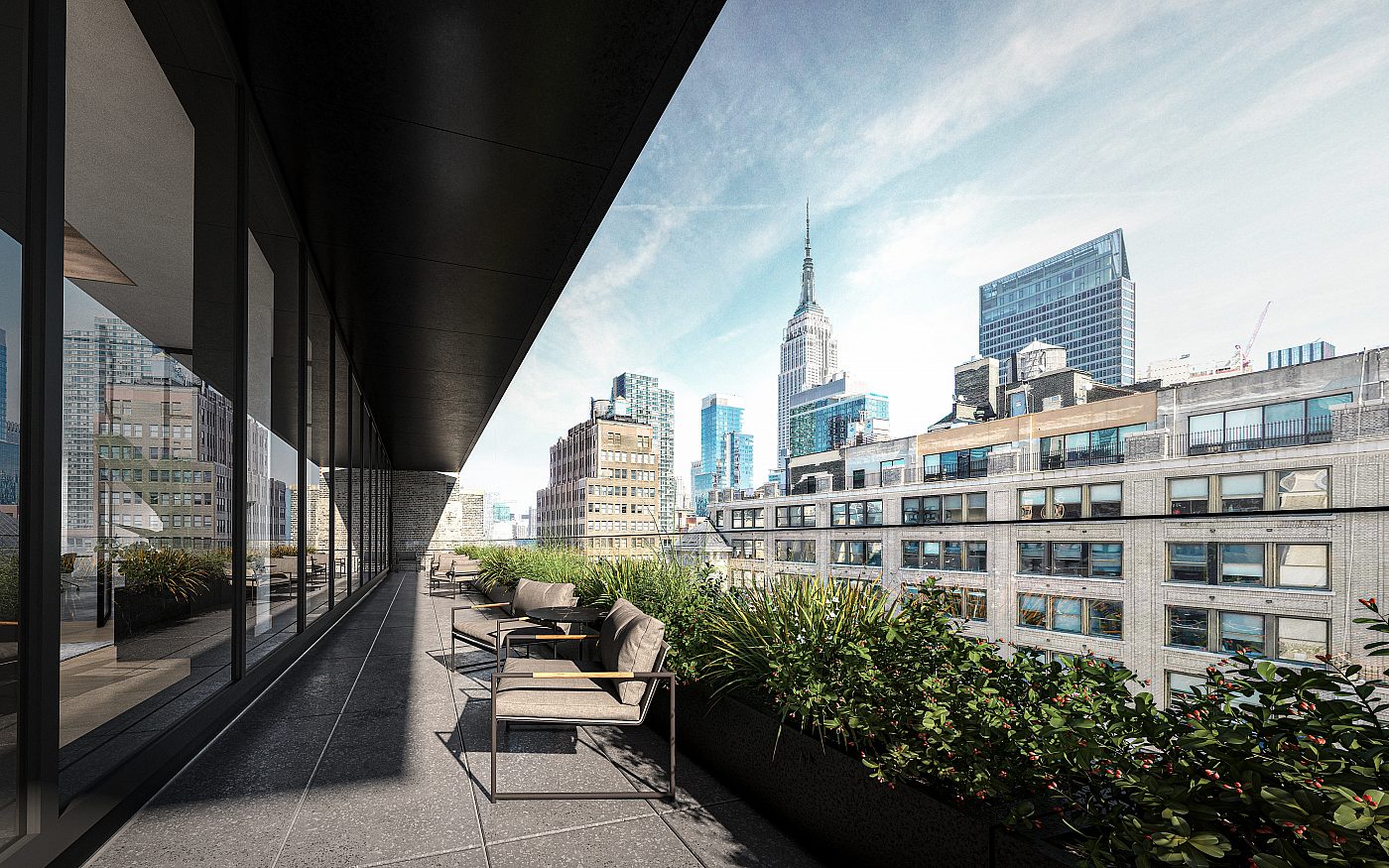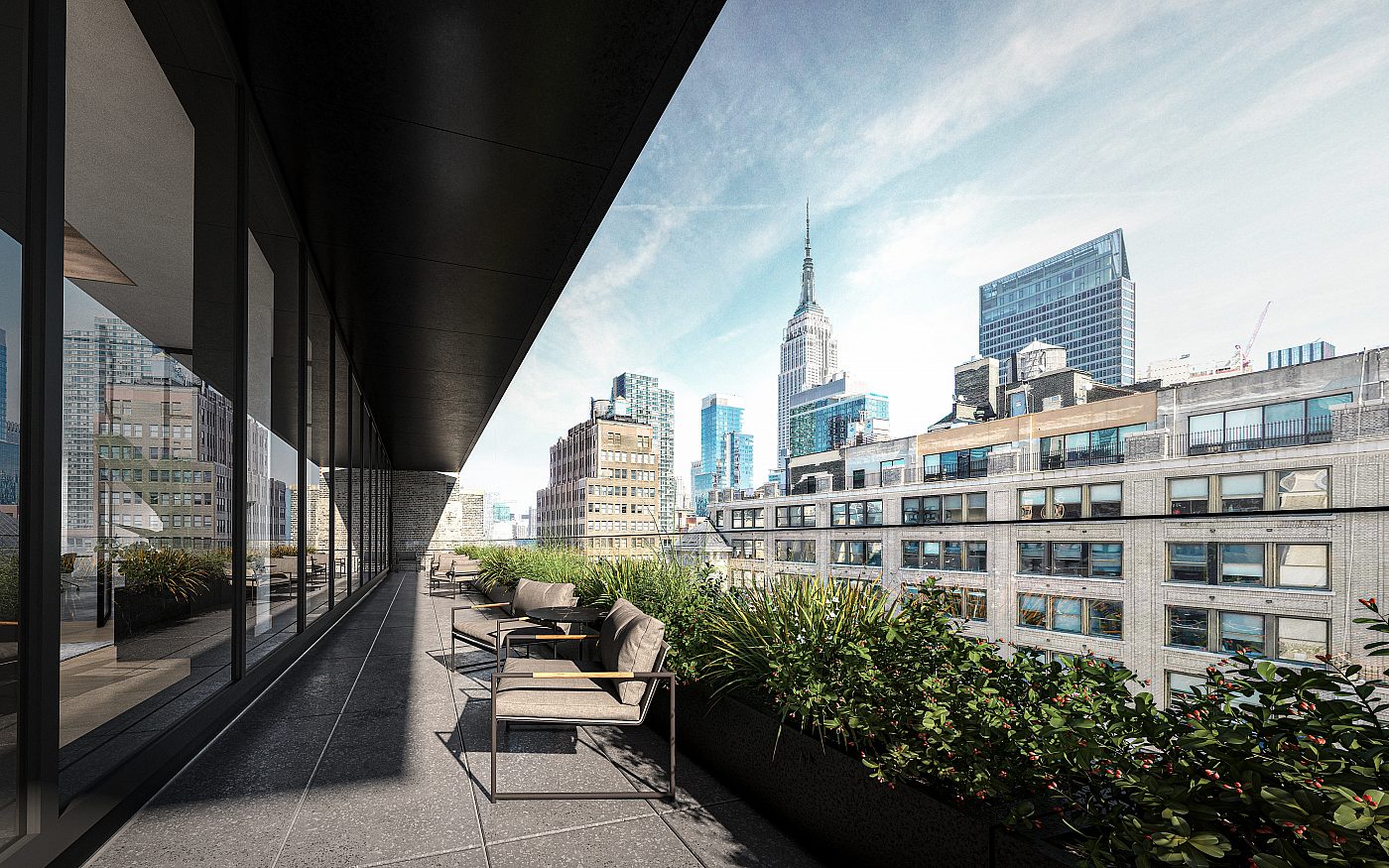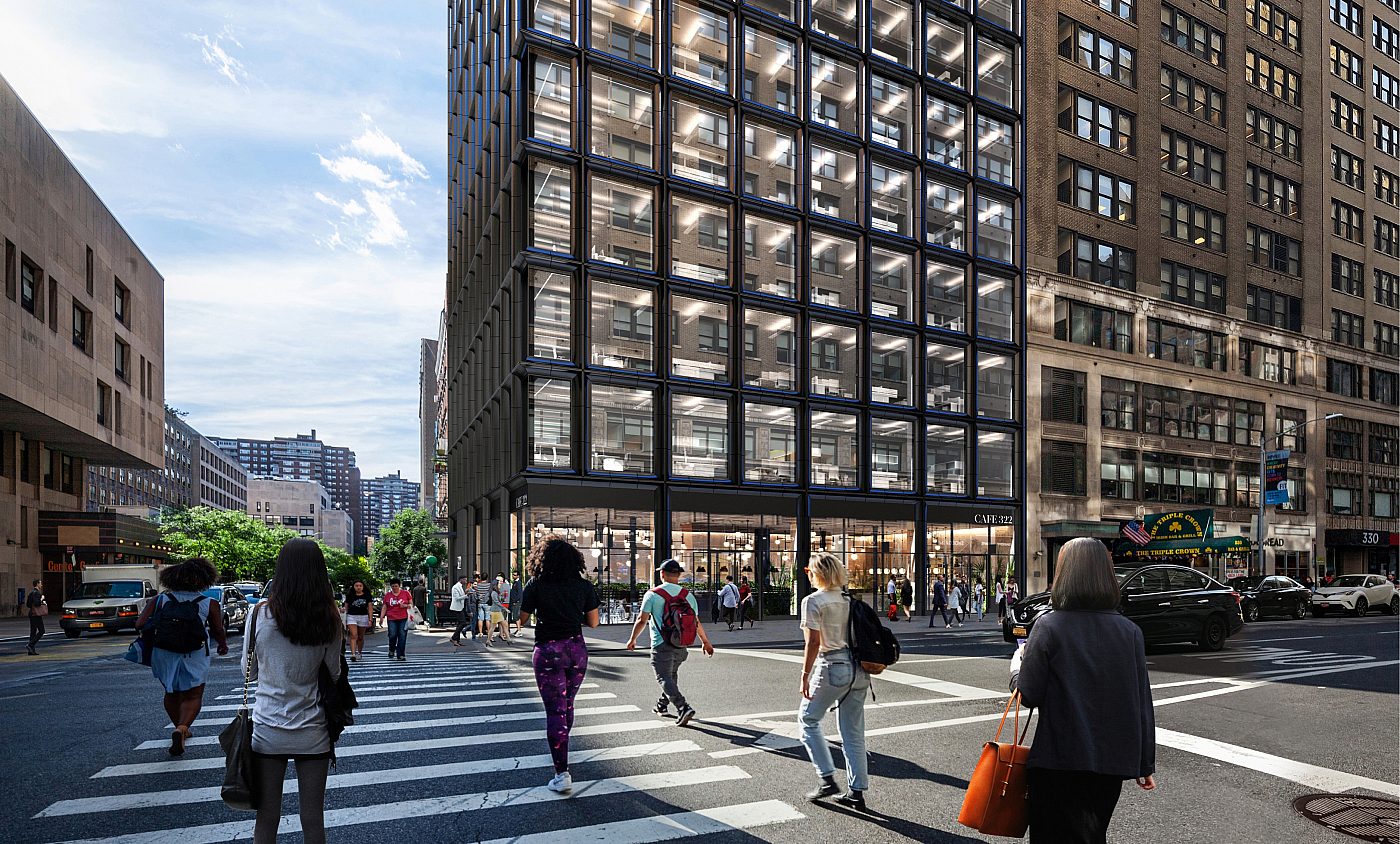 Iconic Design
by SOM A sculptural
architectural
statement
rendered
in black
28&7 joins the elite ranks of architecturally distinctive black- toned commercial towers and is the only building in New York City distinguished by the rich materiality of a black terracotta façade. Like the Seagram Building on Park Avenue by Mies van der Rohe and 9 West 57 in the Plaza District by SOM's Gordon Bunshaft, 28&7 stands apart from the beige shades of surrounding buildings while achieving contextual harmony.
Its evenly spaced grid of oversized windows is a contemporary reinterpretation of prewar masonry buildings that recalls the simple power of mid-century modernism. Crisp details, including deeply fluted terracotta panels and fully glazed corner windows, are reminiscent of finely tailored couture. Given its Fashion District location, in the heart of Chelsea, 28&7 is also understood as a nod to the iconic Little Black Dress – timelessly elegant, impeccably refined.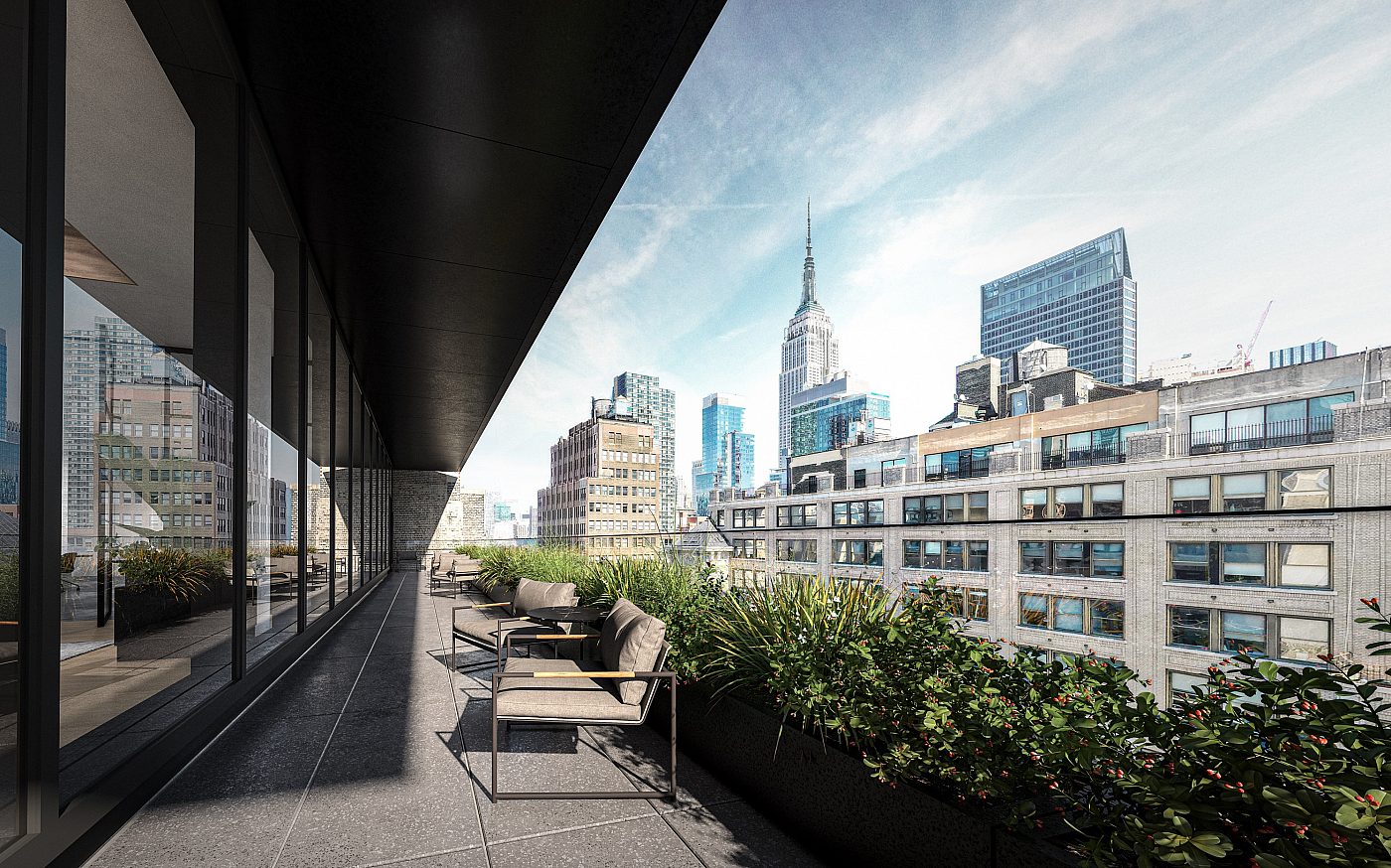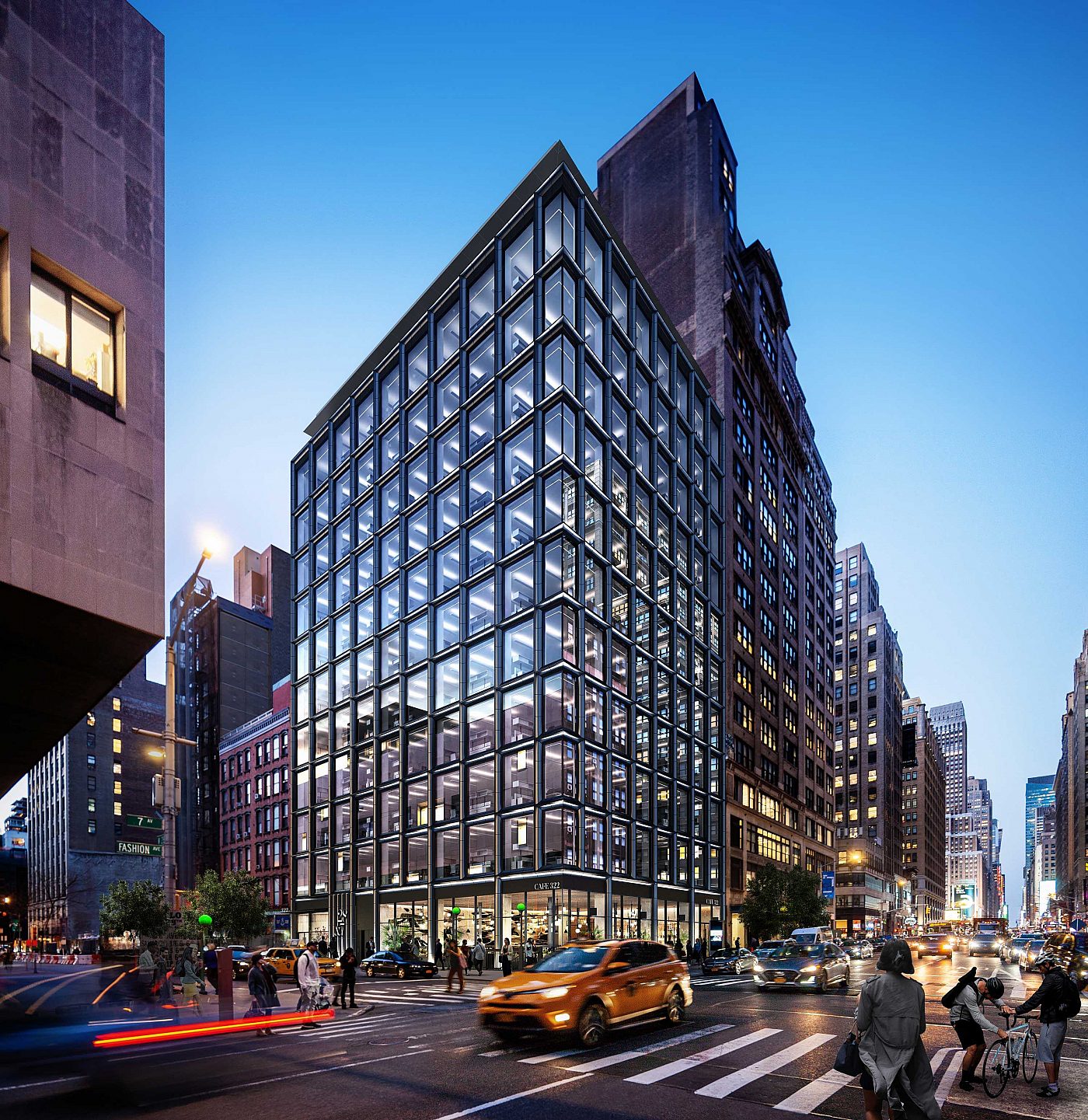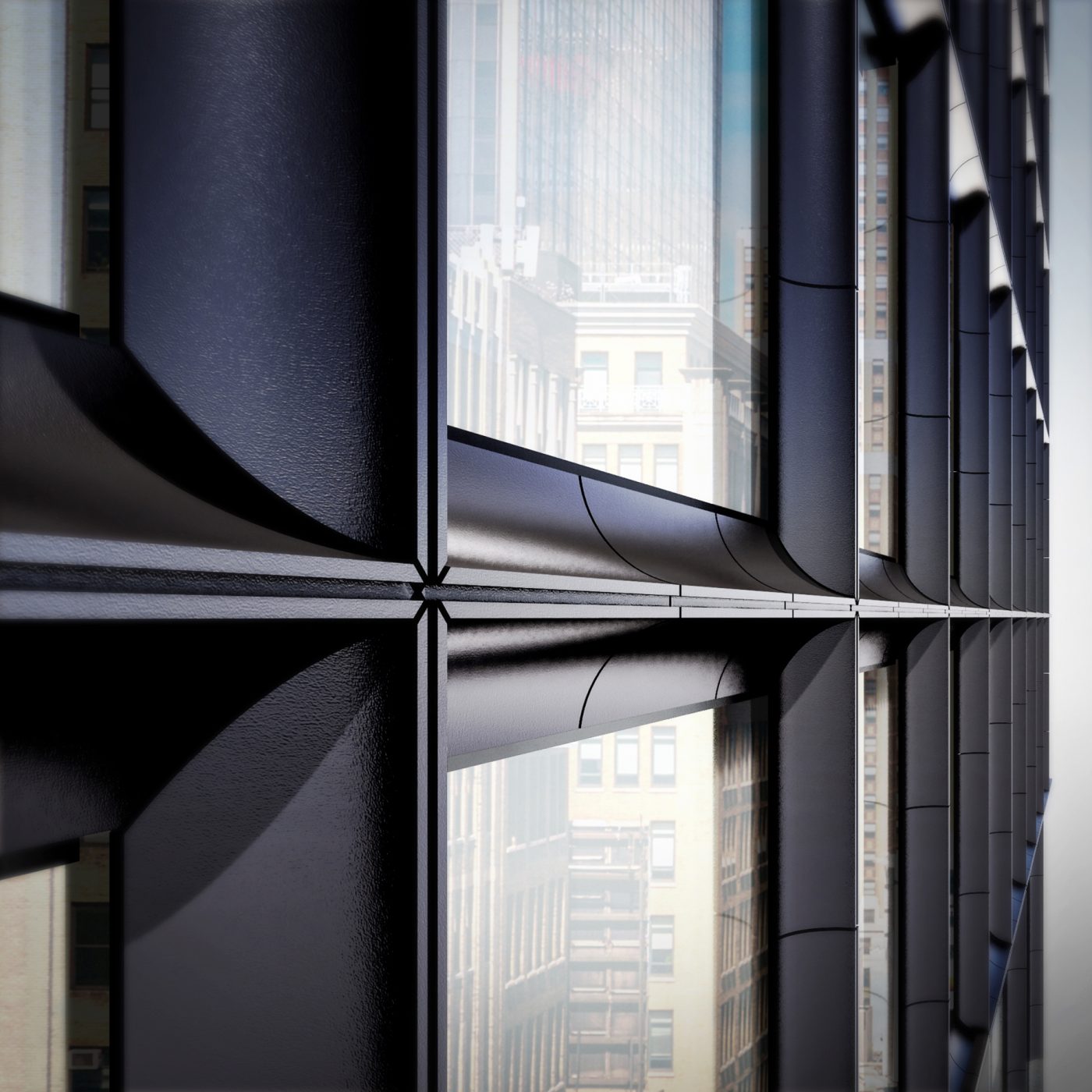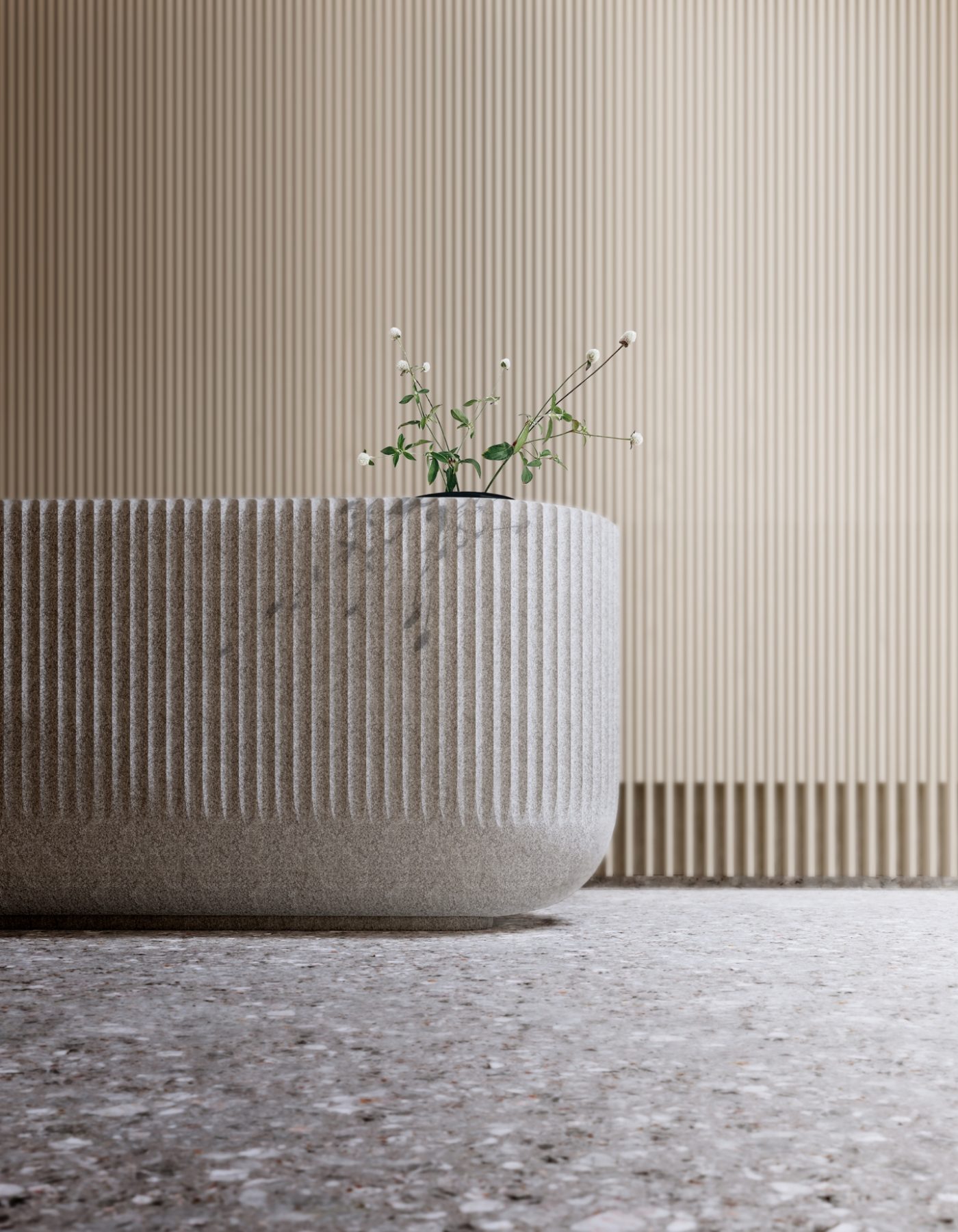 Sophisticated
Arrival Contemporary
elegance
scandinavian
with a
sensibility
In contrast to the bold black gridded façade, the lobby of 28&7 is a serene space defined by a pale neutral palette and delicate ambient lighting.
Plantings in the display window and bleached walnut slatted walls set a tone of natural tranquility. Pendant lighting by London-based designer Michael Anastassiades is suspended above a custom grey granite concierge desk with finely carved fluting and a sculptural curved base. Terrazzo flooring features oversized chips of Italian marbles in tones of gray and white with highlights of pink, making this one of Flatiron's premier Office Buildings.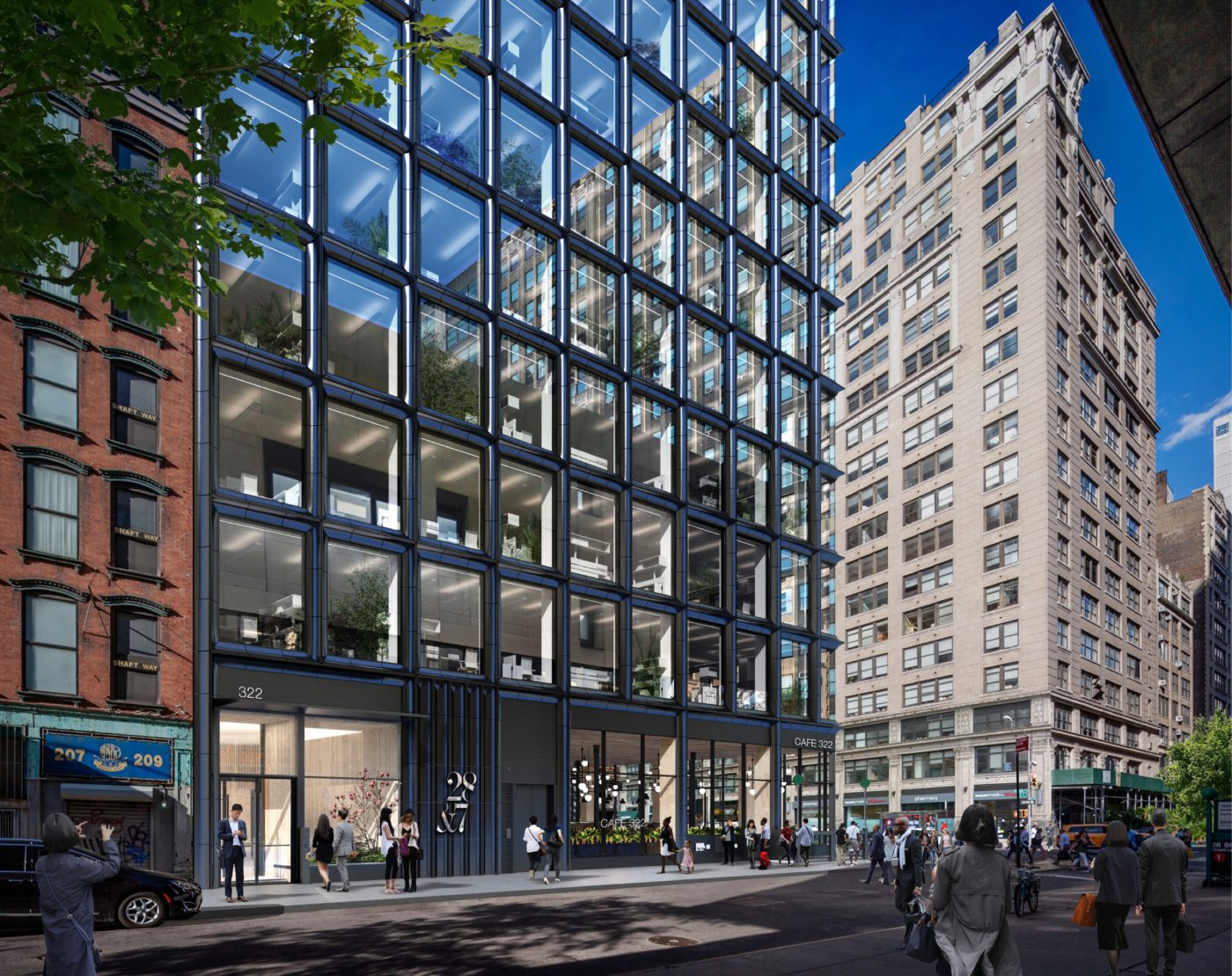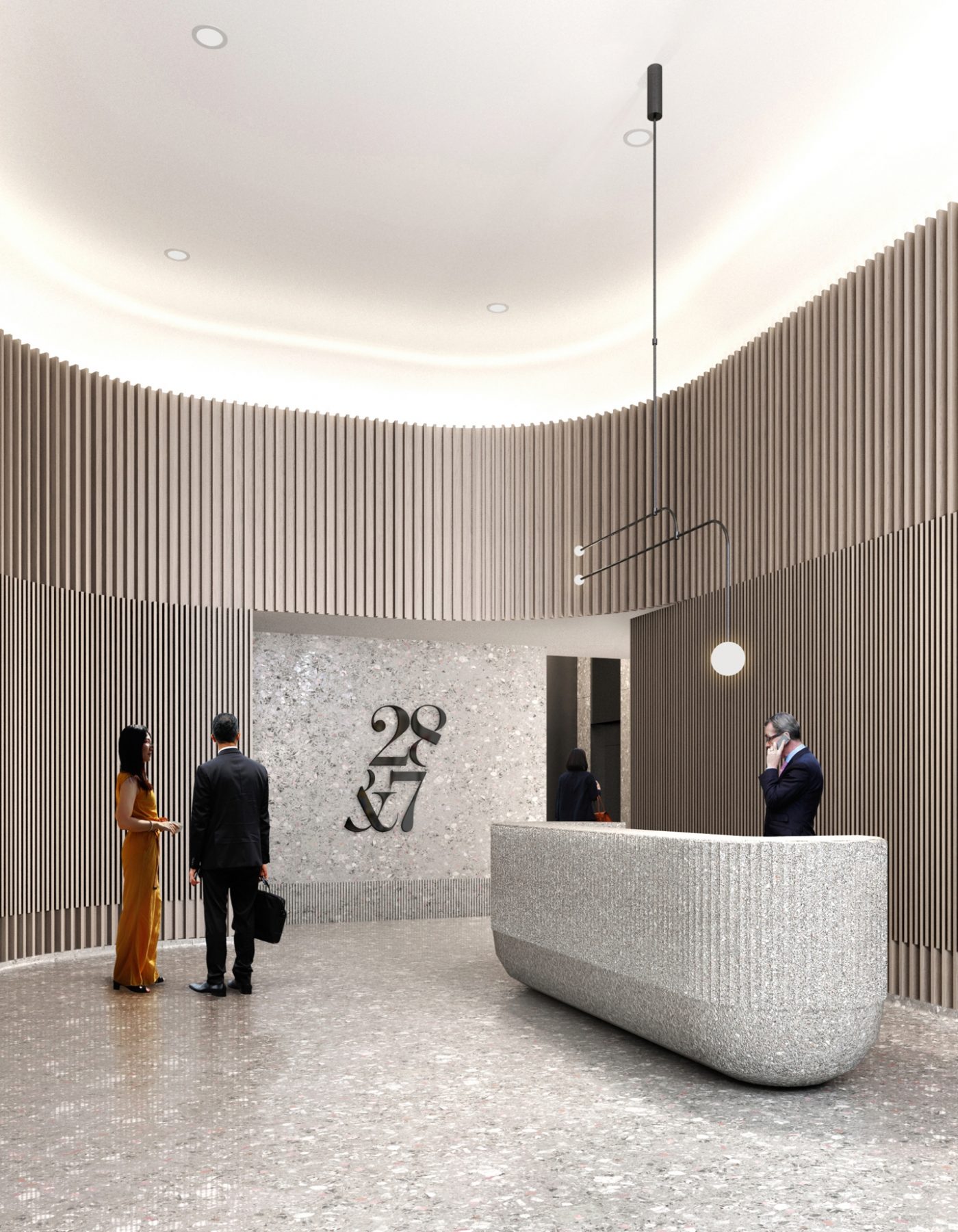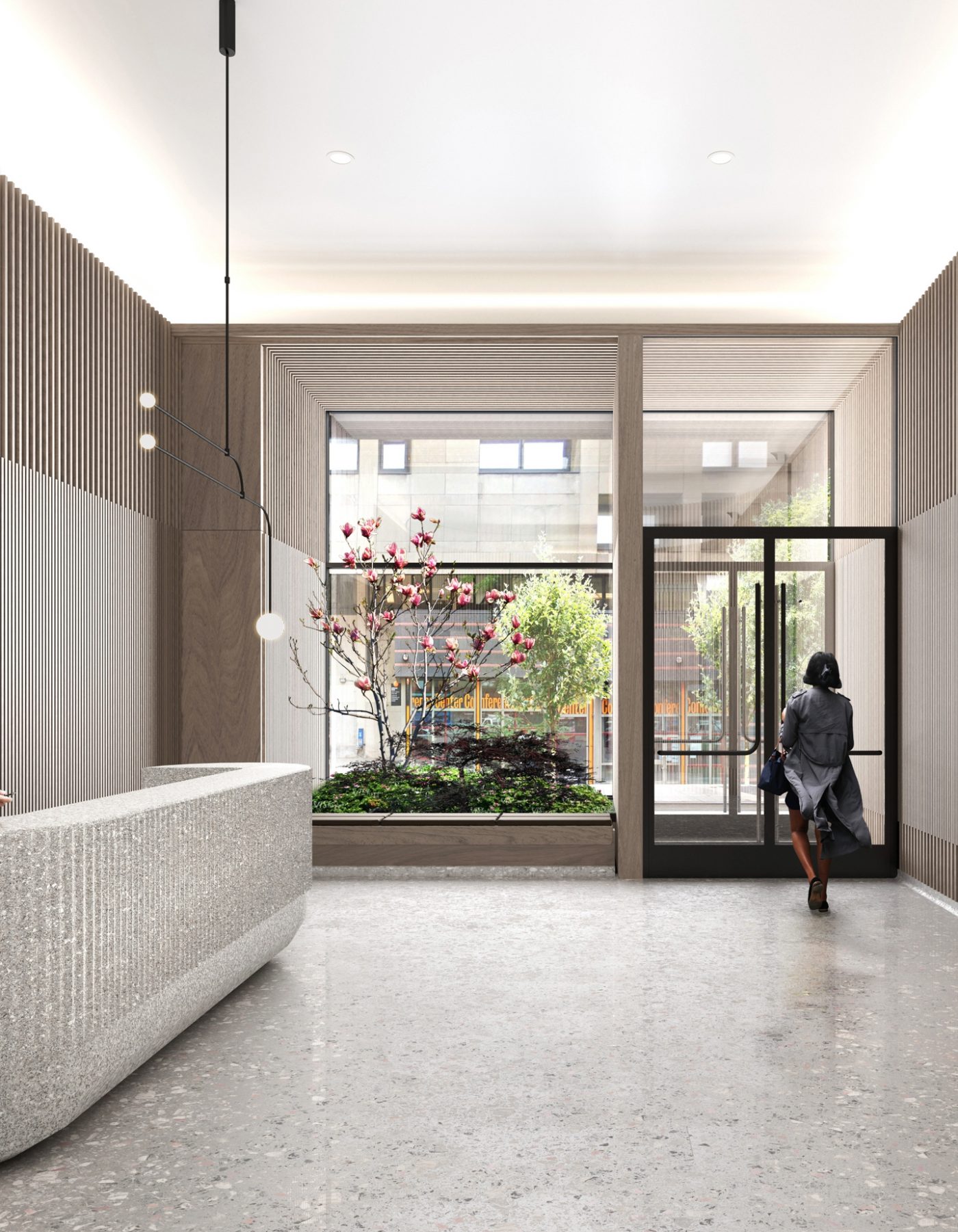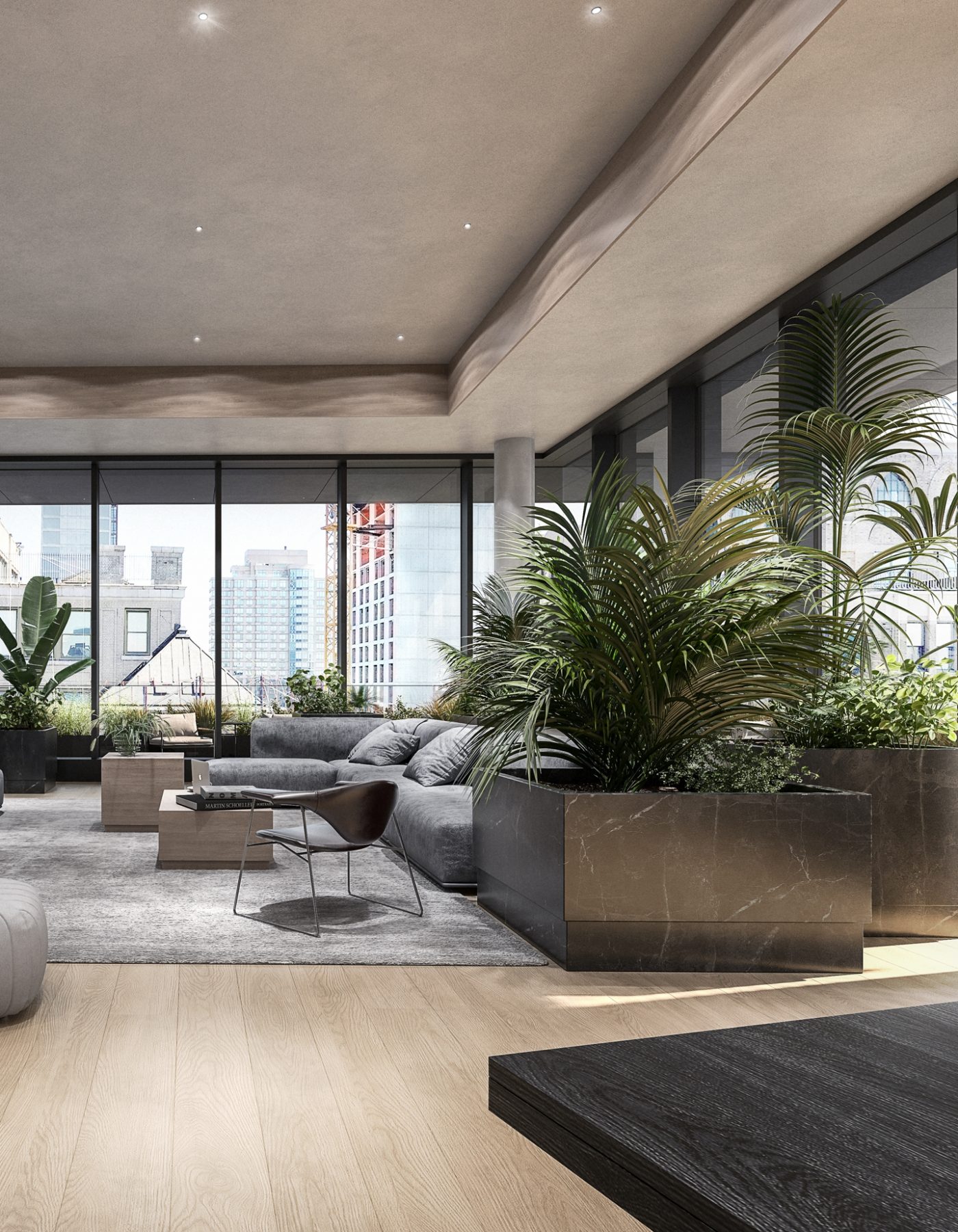 Luminous
Workspace Column-free
interiors
with high-
performance
features
28&7 pairs its boutique-scale footprint and prominent corner location in Chelsea with column-free floor plates to offer naturally luminous workspace. Interiors easily adapt to a variety of chic professional and creative office fitouts.
Triple-glazed floor-to-ceiling windows admit maximum natural light while buffering Manhattan sounds and minimizing heat transfer, thus optimizing energy efficiency while providing an inspiring work environment. Executive style individual powder rooms, a shower suite, and elevators are placed at the innermost corner of each floor, ensuring that all windowed space is available for office use.

Take a 360° Tour
Workspace
Click a floor group to view testfits.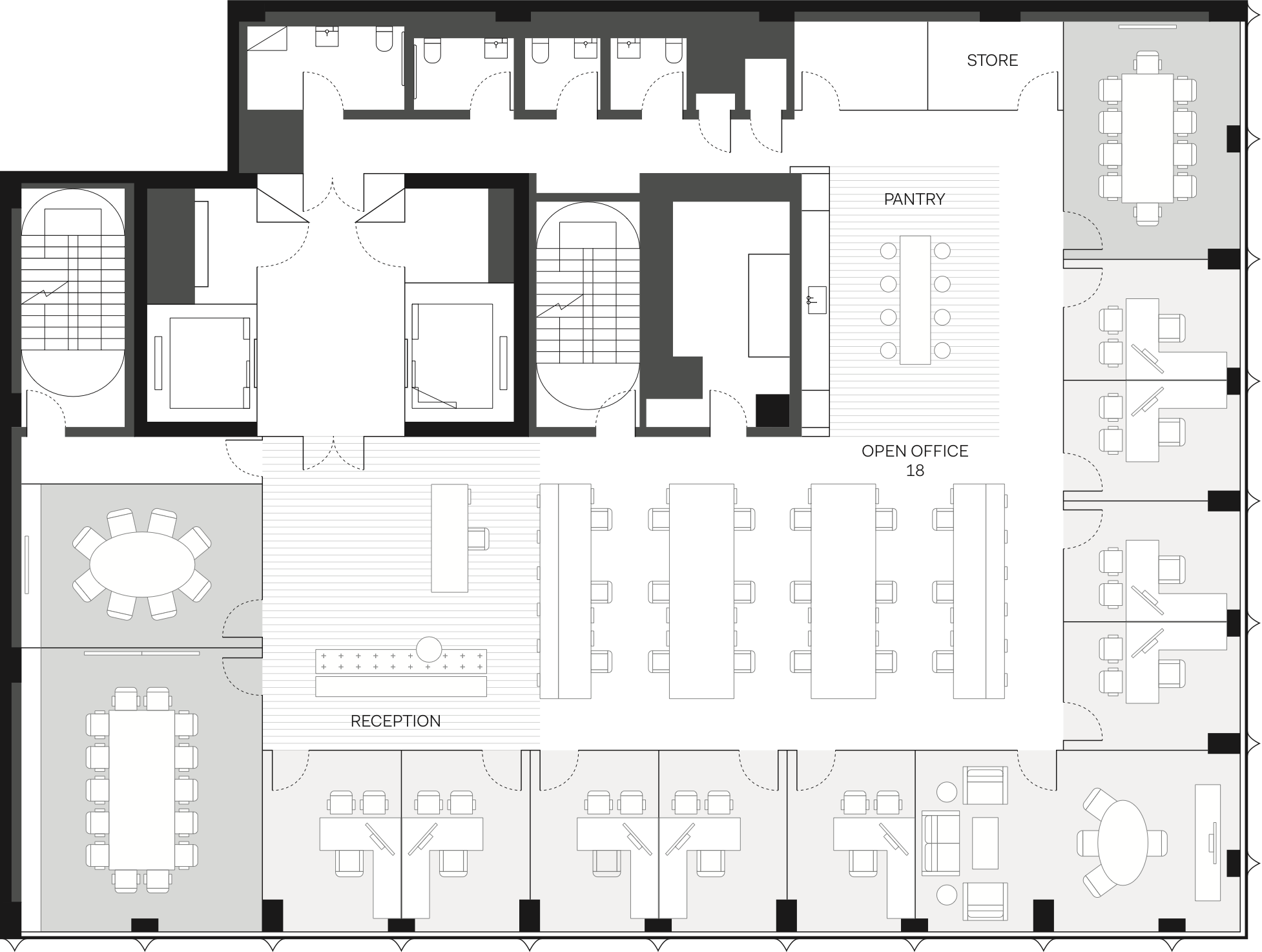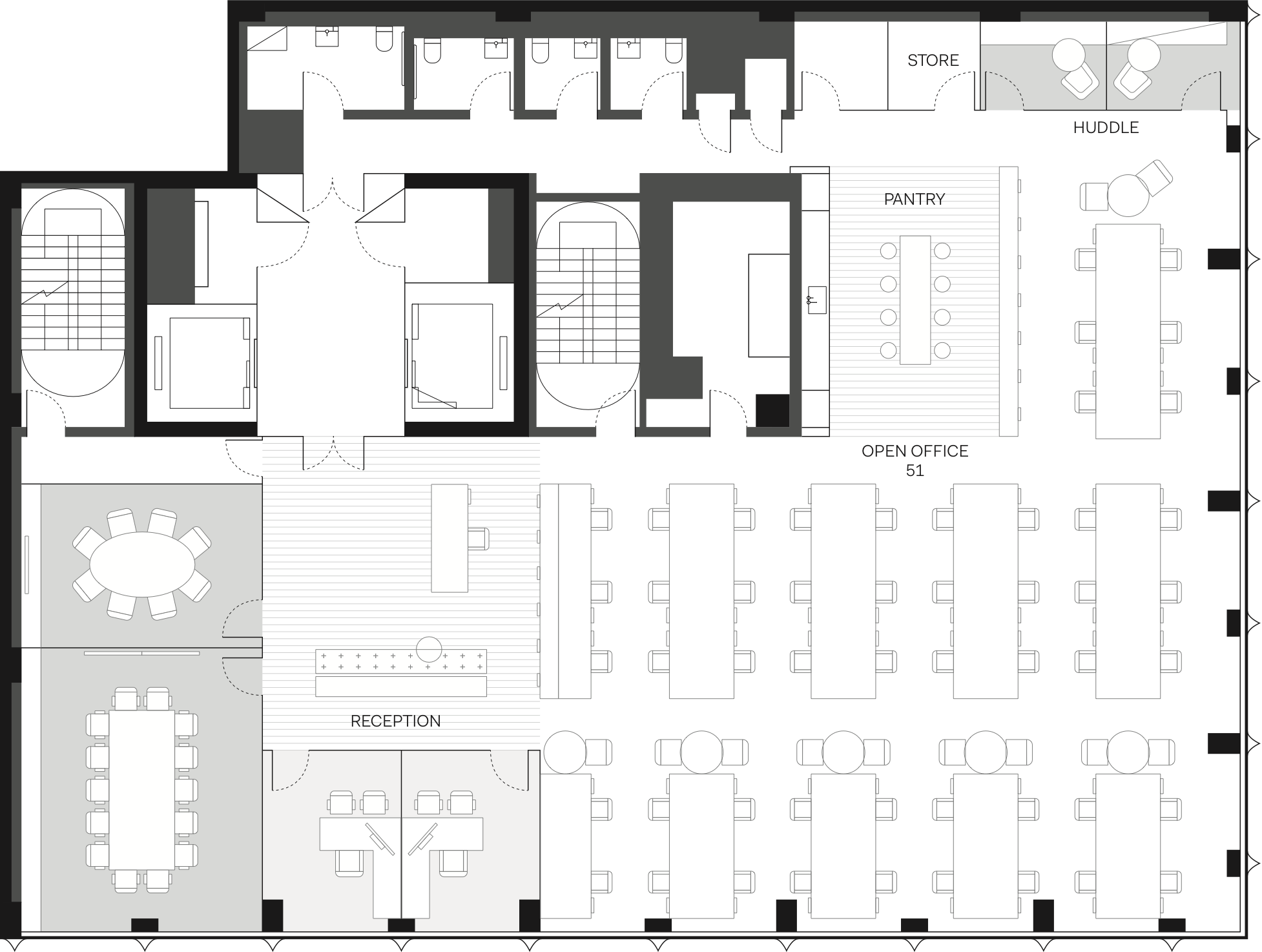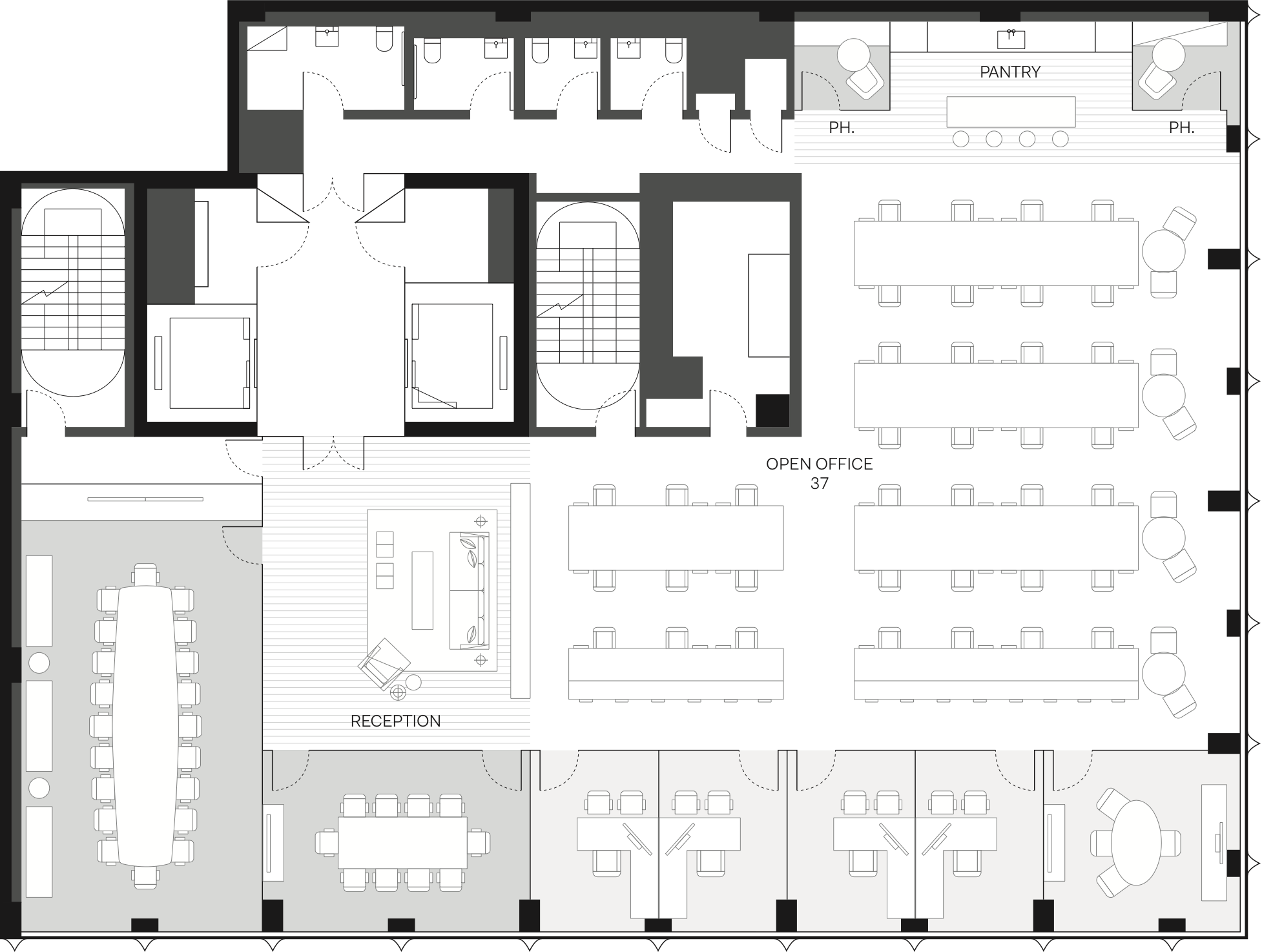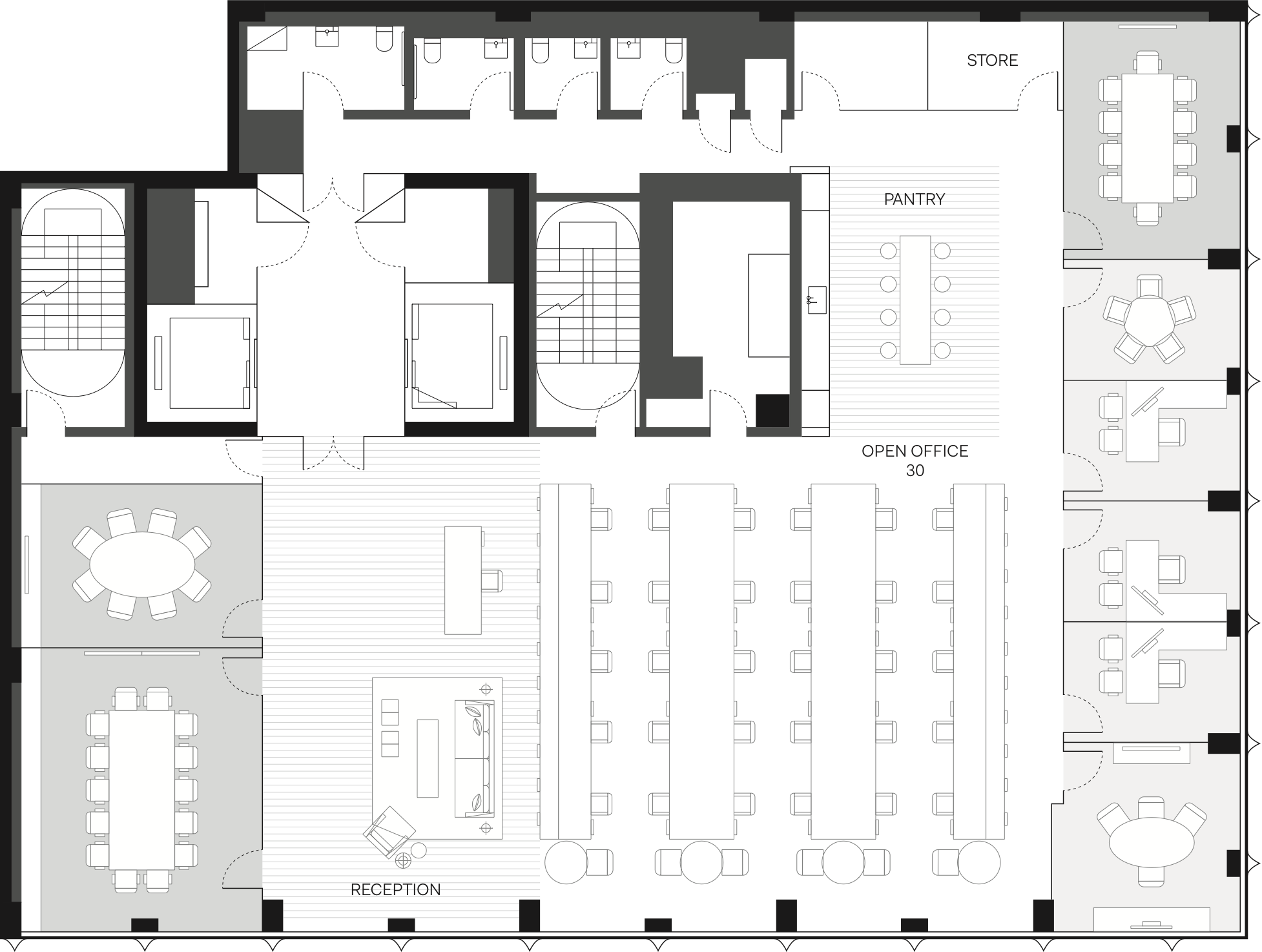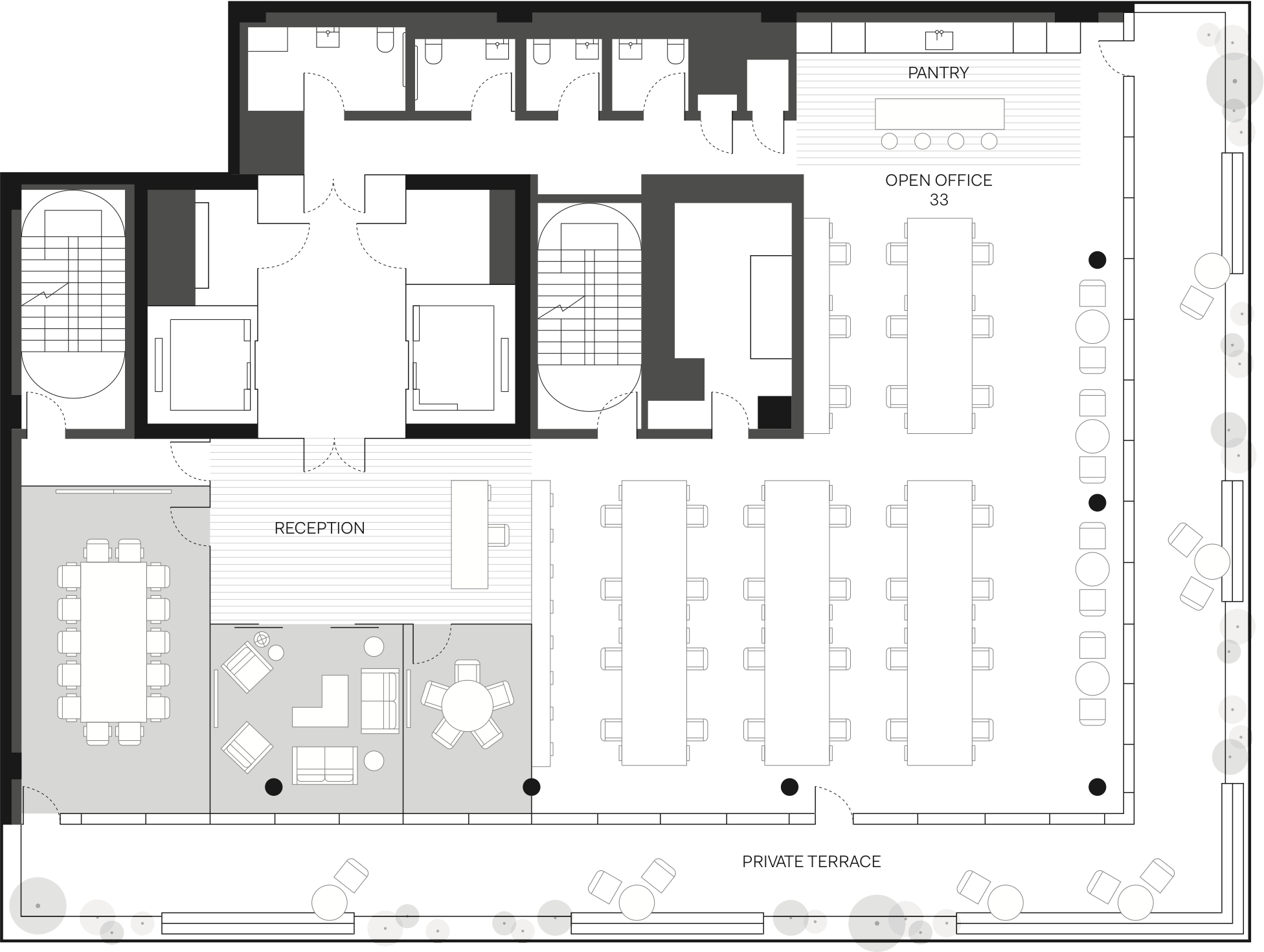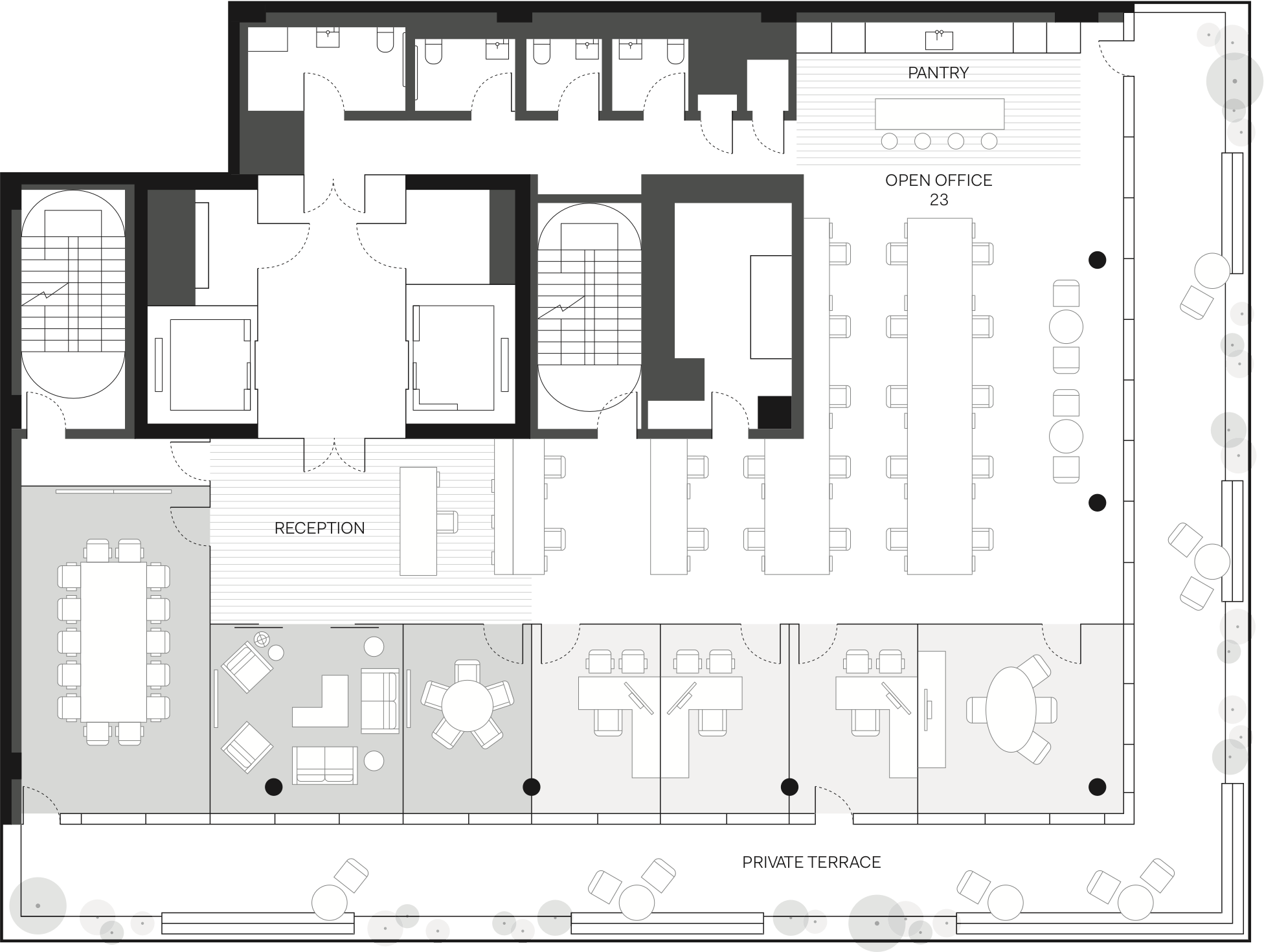 Floors Two Through Eleven
Private Office

10

Board Room

01

Meeting Room

02

Workstations

18

Reception

01

Pantry

01

IT

01

Store

01

Copy

01

Coat Closet

01
Private Office

02

Board Room

01

Meeting Room

03

Workstations

51

Reception

01

Pantry

01

IT

01

Store

01

Copy

01

Coat Closet

01
Private Office

05

Board Room

01

Meeting Room

01

Phone Room

02

Workstations

37

Reception

00

Pantry

01

IT

00

Copy

01

Coat Closet

01
Private Office

04

Board Room

01

Meeting Room

03

Workstations

30

Reception

01

Pantry

01

IT

01

Store

01

Copy

01

Coat Closet

01
Penthouse
Board Room

01

Meeting Room

02

Workstations

33

Reception

01

Pantry

01

IT

01

Copy

01

Coat Closet

01
Private Office

04

Board Room

01

Meeting Room

02

Workstations

23

Reception

01

Pantry

01

IT

01

Copy

01

Coat Closet

01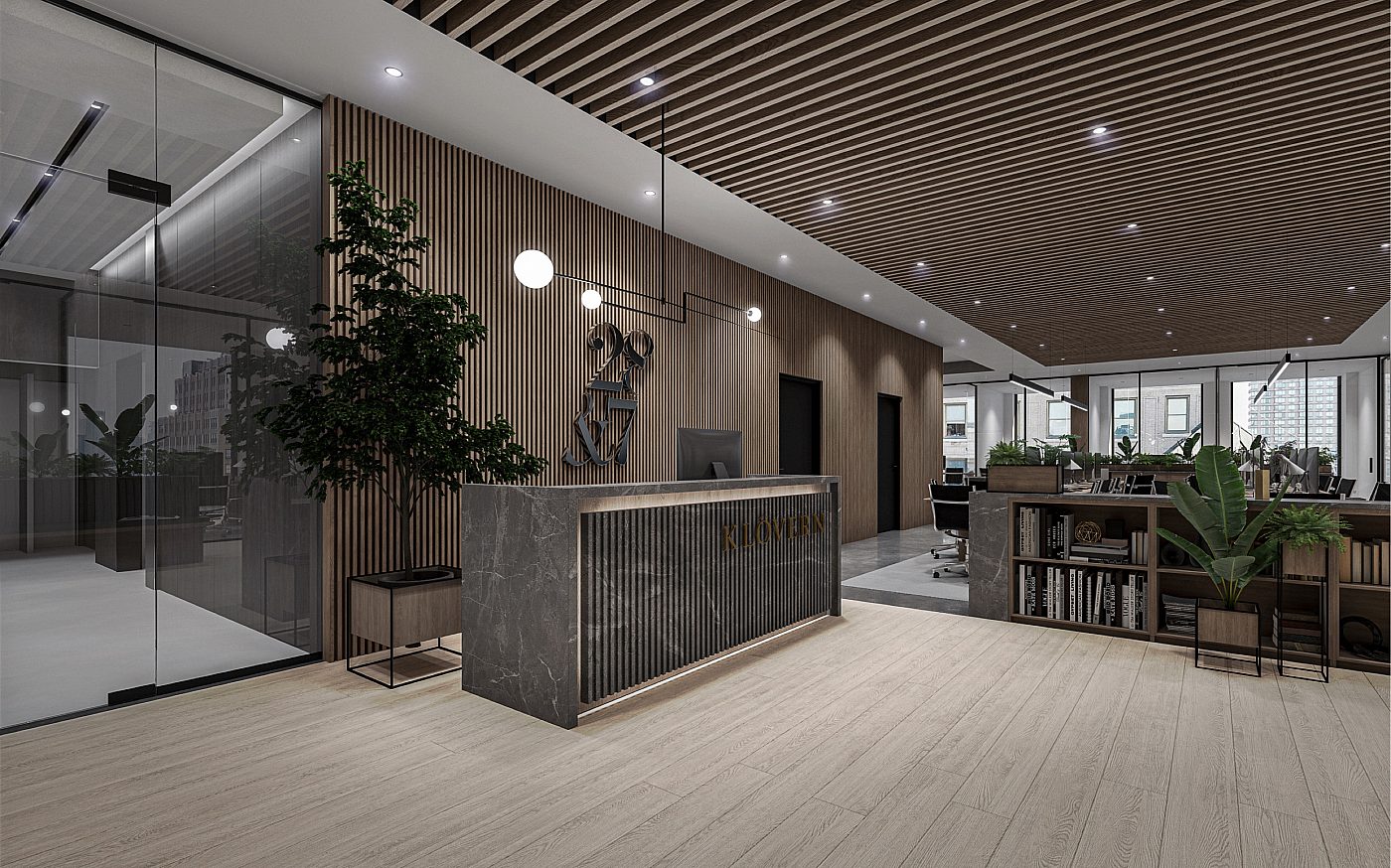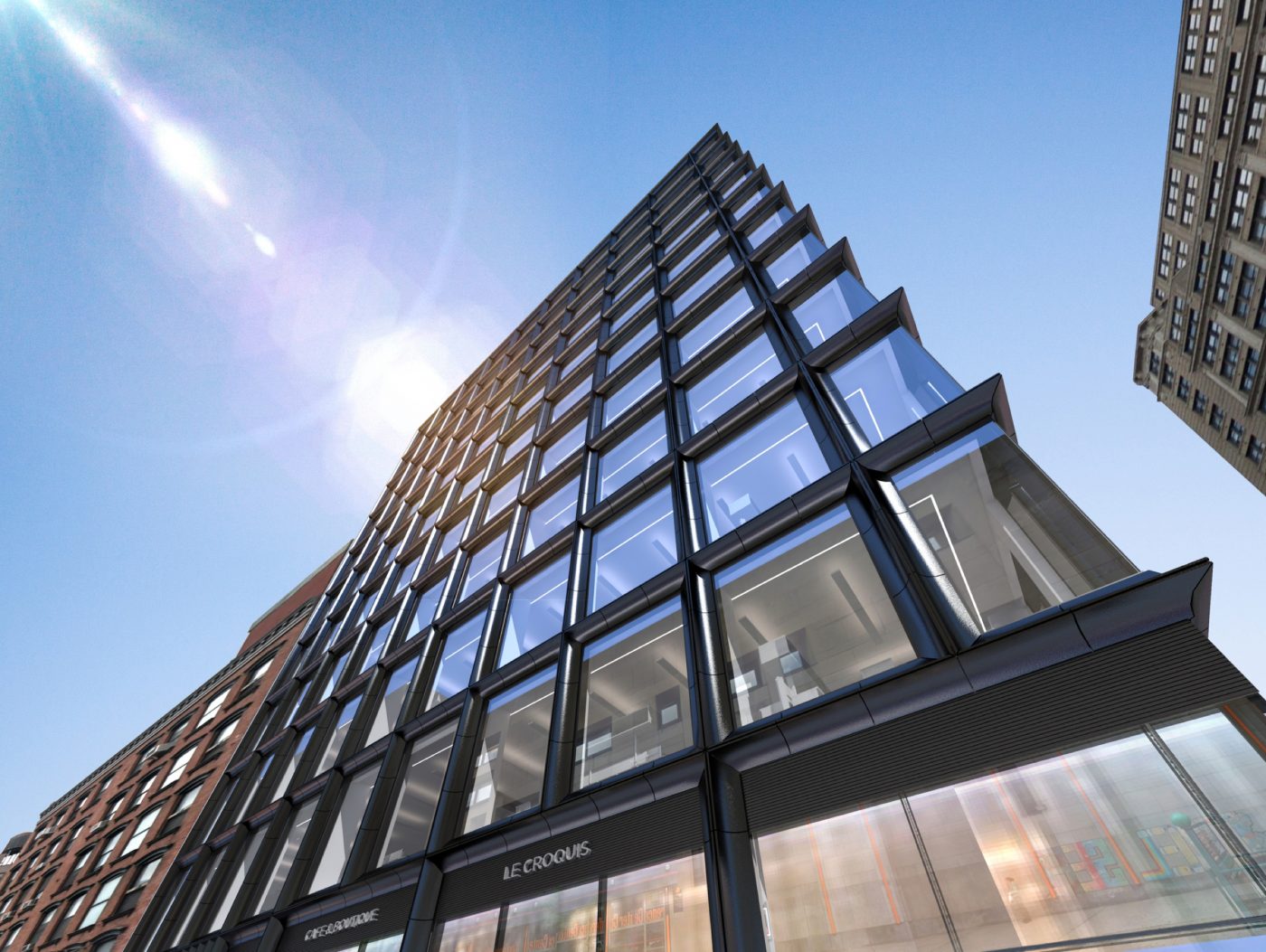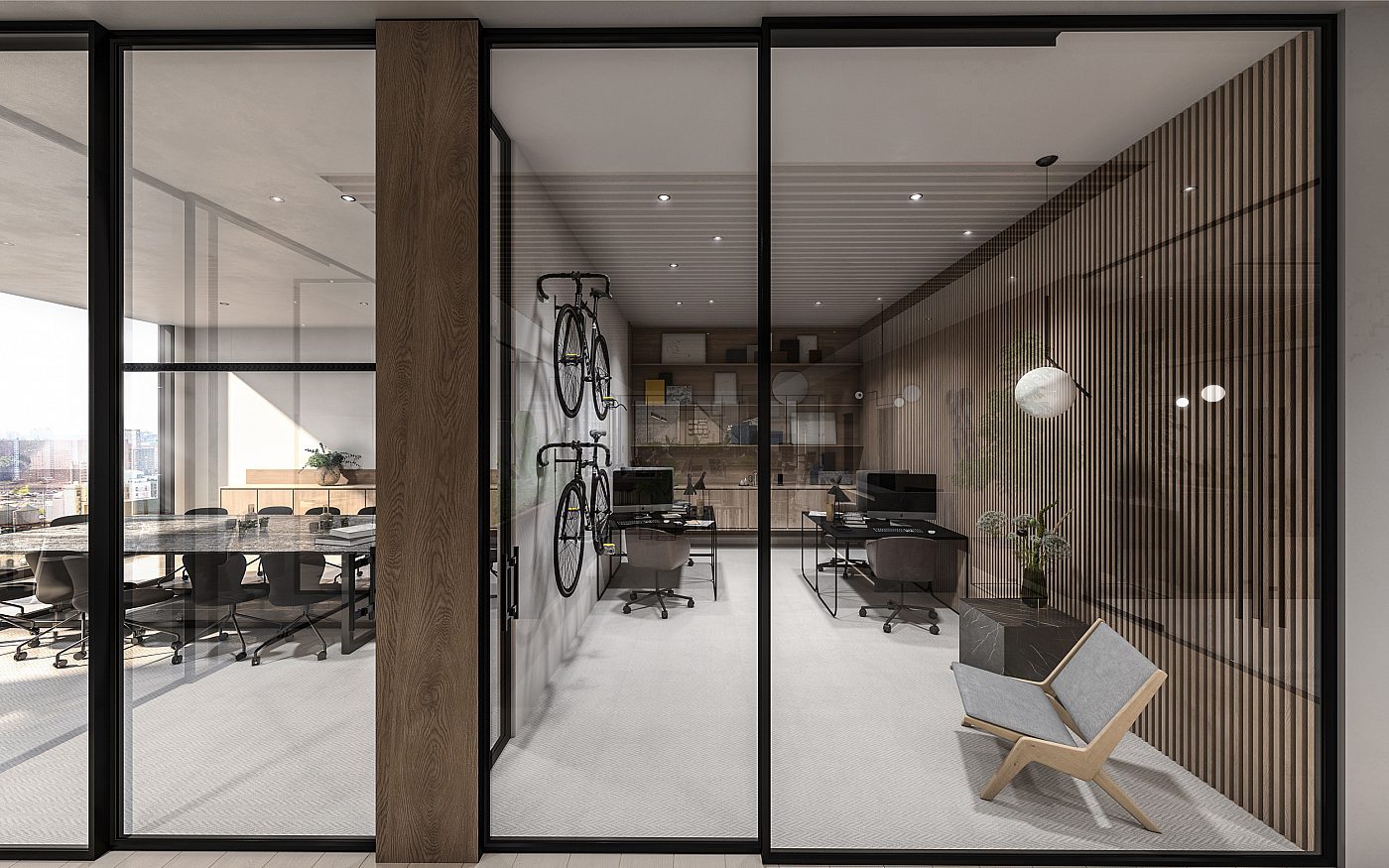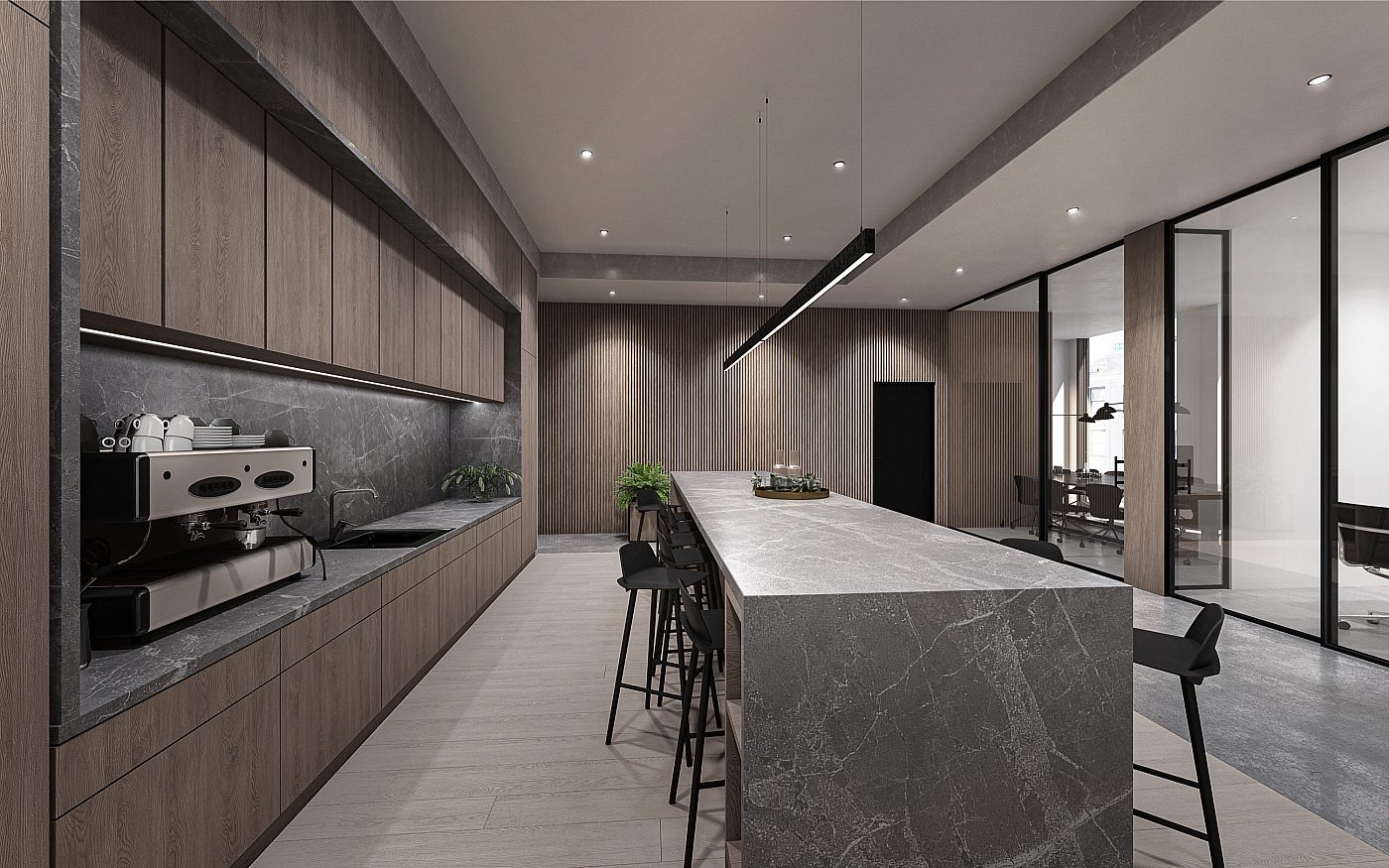 Availability
Click a floor to view the details.

Floor
Rentable
Area
Elevation
Floor
to Floor
Availability
Floorplan
Roof
Available
Mechanical
169'-3"
22'
Available
Level 12/Penthouse
149'-9"
15'
Leased
Level 11
134'-9"
12'
Available
Level 10
122'
12'-9"
Available
Level 9
109'-3"
12'-9"
Available
Level 8
96'-6"
12'-9"
Pre-Built
Level 7
83'-9"
12'-9"
Leased
Level 6
71'
12'-9"
Leased
Level 5
58'-3"
12'-9"
Available
Level 4
45'-6"
12'-9"
Available
Level 3
32'-9"
12'-9"
Available
Level 2
20'
12'-9"
Available
Ground

Lobby

2,261 GSF

Retail

4,623 GSF

0'-0"
20'
Available
Cellar

Office

4,554 GSF (BOH)

Retail

2,384 GSF

14'2"
Available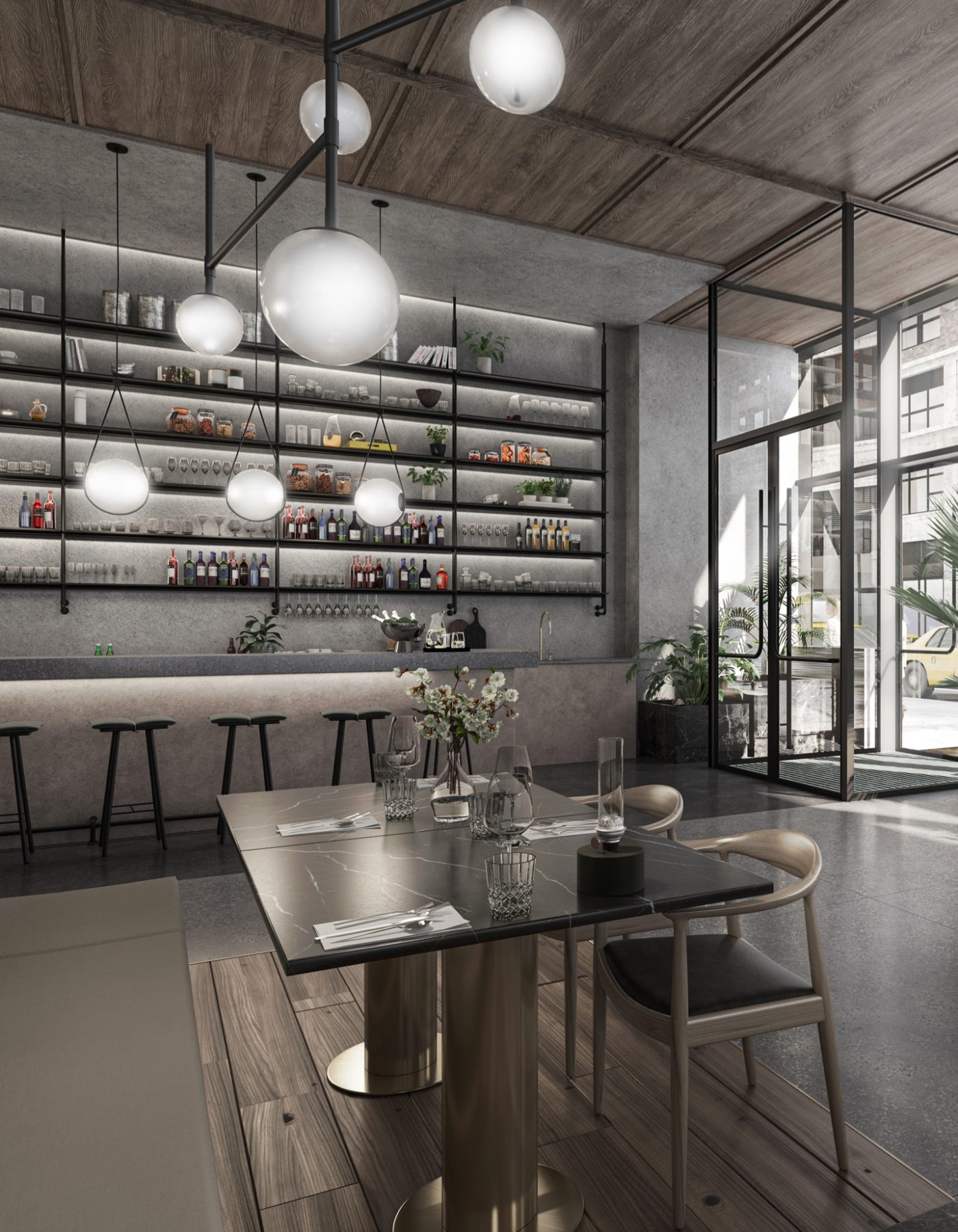 Amenities
Double-height
space ideal
for F&B
The ground-floor retail space at 28&7 features double-height ceilings, floor-to-ceiling windows, and column-free interior floor plan. Situated on a prominent corner in Chelsea and enjoying exceptional natural light, it is especially well suited to a stylish independent restaurant or a premier national F&B brand seeking a high-visibility location in the heart of the Fashion District. With the 1-train on the adjacent corner, this location is easily accessible from all parts of the West Side.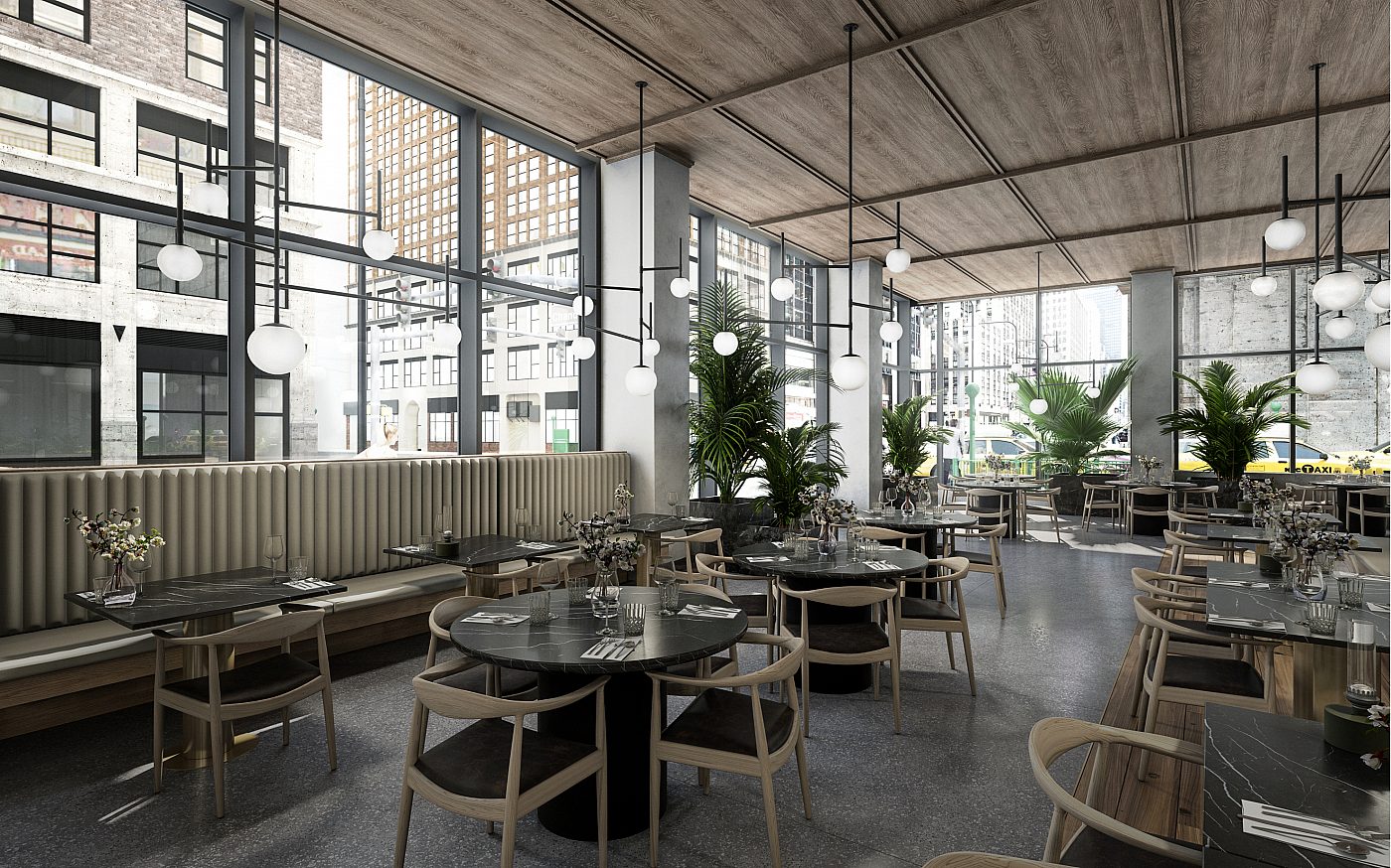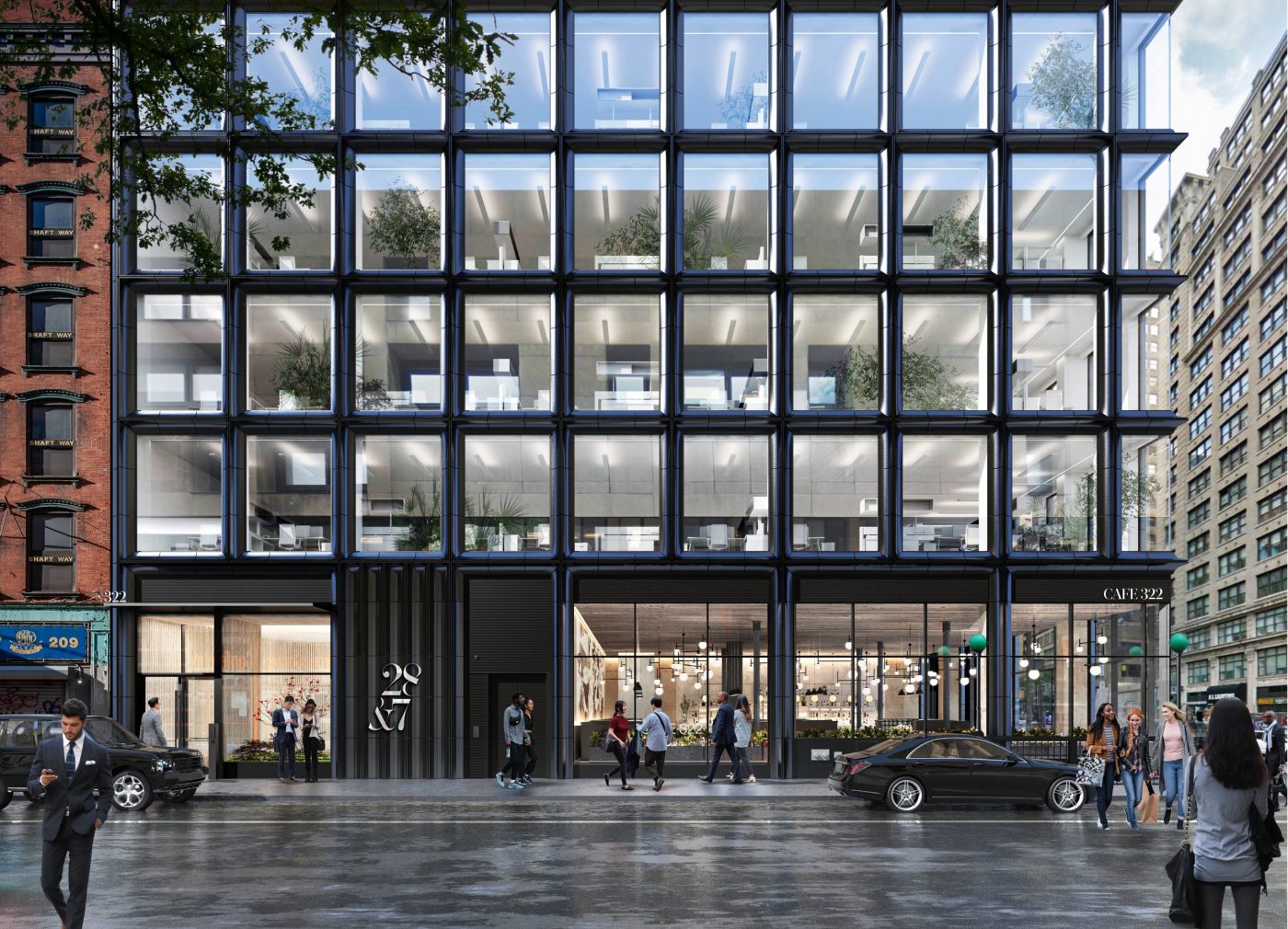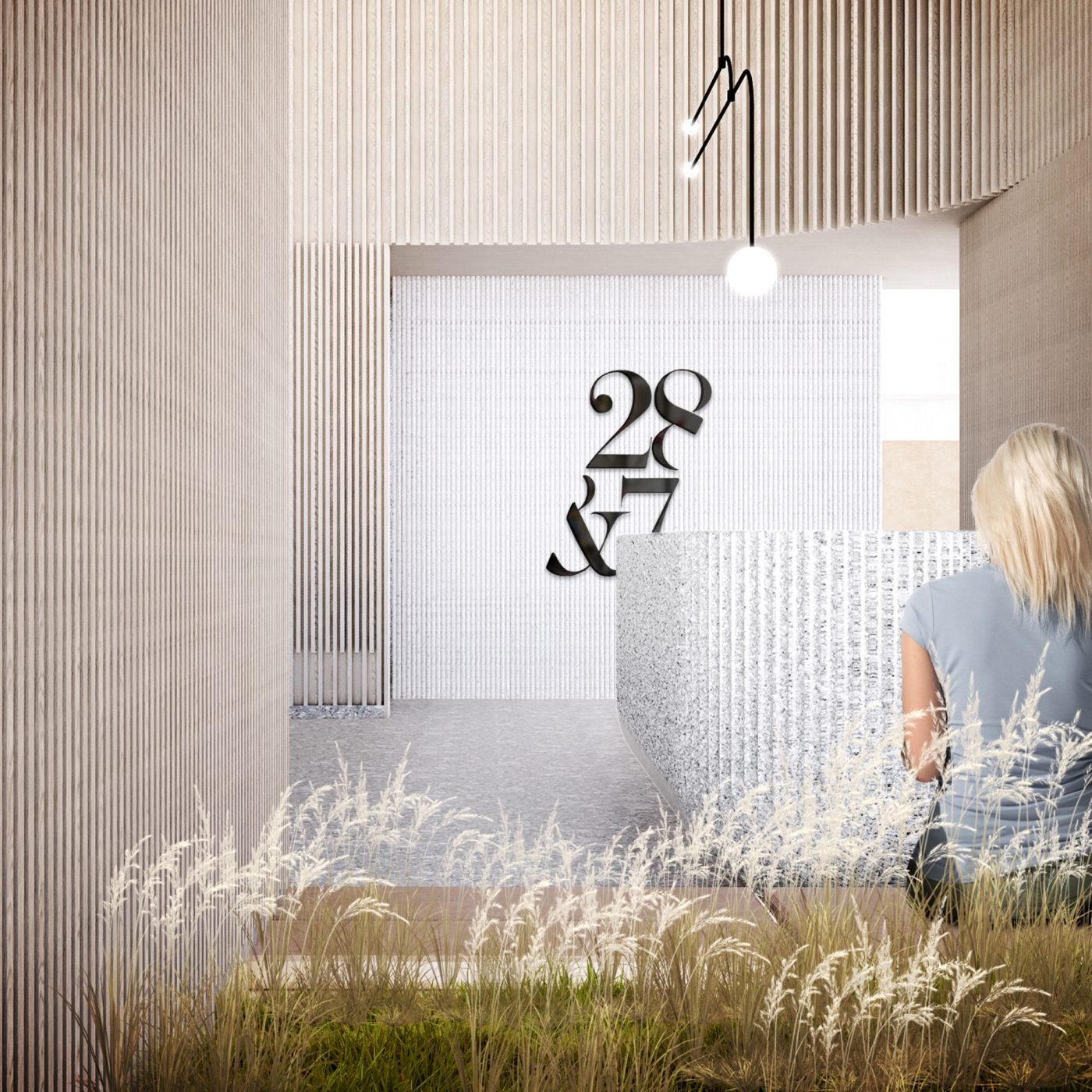 Building Area

91,313
RSF

Number of Floors

11 Office Floors
2 Mechanical Floors
Ground + Cellar

Construction

Cast-in-place concrete frame with concrete slabs

Enclosure

Terracotta rainscreen with energy efficient low-e triple glazing with thermally broken aluminum mullions

Floor Loads

50 lbs. psf live load for tenant floors

Perimeter Columns

Columns are spaced approximately 9'6" on center

Electrical

6 Watts psf demand load, excluding the floor by floor air conditioning load. 460V, 3phase Con Ed direct metering service for each floor

Leed Gold Certification

28&7 is pursuing LEED Silver Certification with the U.S. Green Building Council (USGBC)

Security

Security guards control concierge desk 24 hours a day, 7 days per week. CCTV security monitoring and access control located at concierge desk.

Accessibility

The building is ADA compliant

Tenant Access

Tenants have access 24 hours a day, 7 days per week via keycard access points

Elevator

One 3,500-lb capacity passenger elevator operating at 1200 fpm serve Ground - Level 12.
One 4,000-lb capacity service and passenger lift operating at 1,200 fpm serves all floors including Cellar, Ground - Level 12.

HVAC

Roof mounted central cooling tower with individual floor by floor water cooled packaged
air conditioning units. System is designed to operate as Fan powered terminal units.

Emergency Generator

Emergency generator located on the mechanical penthouse to support building's life safety, legally required and optional standby loads within the building. Fuel oil main storage tank is located on cellar level to support the generator.

Life Safety

The building contains a Class "E" addressable fire alarm system with a Fire Command Station located at the concierge desk in the Office Lobby. The building is fully sprinklered in accordance with the NYC Building code.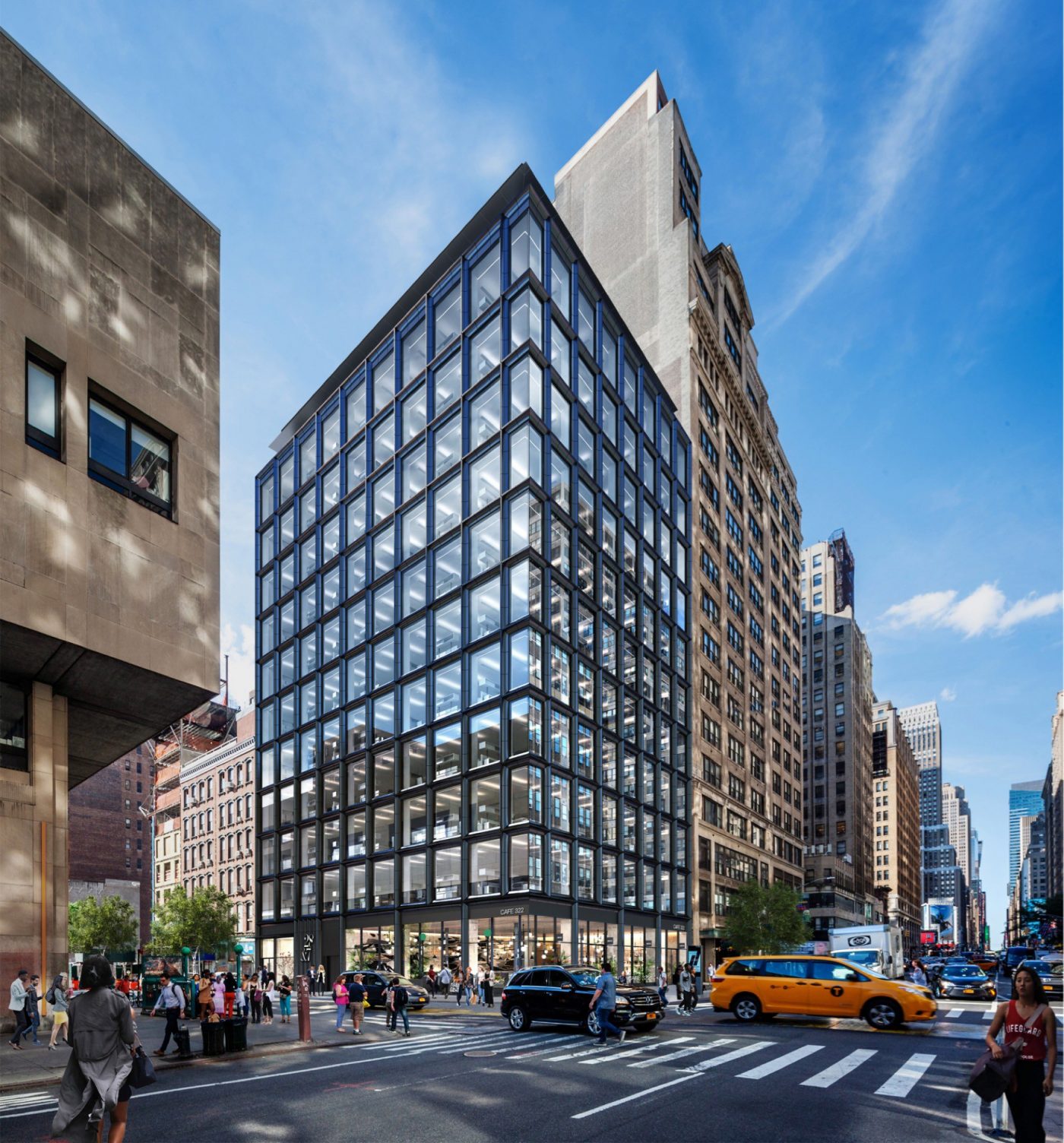 Prime
Chelsea
Corner
Property Between
The Highline
and
Madison
Square Park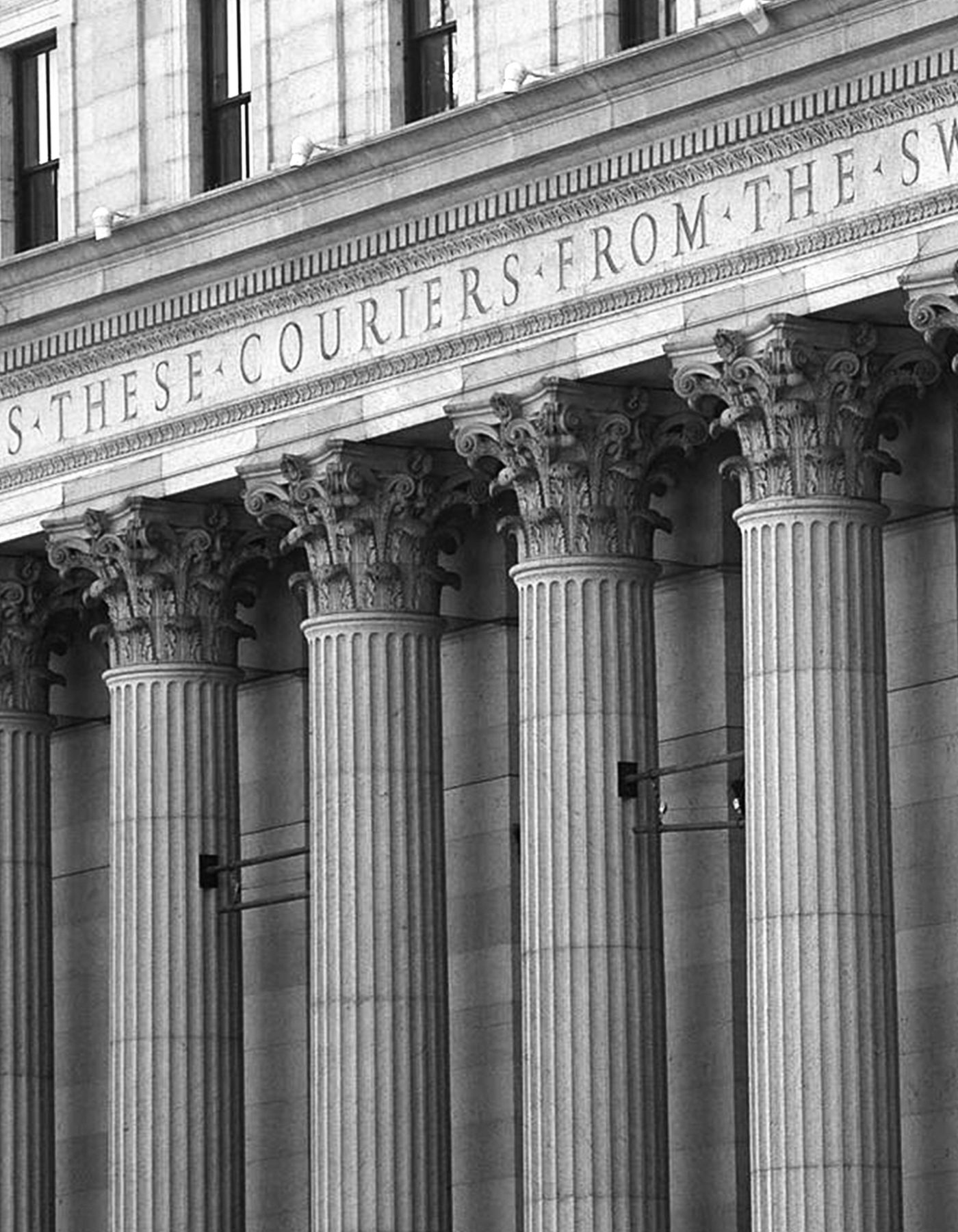 Situated on a high-profile corner directly across from the Fashion Institute of Technology in New York City's Chelsea neighborhood, 28&7 is the optimal location for companies seeking to be at the nexus of Midtown Manhattan, Flatiron, the Fashion District, NoMAD, Broadway and the New West Side. With the High Line and Hudson Yards a few blocks to the west and Madison Square Park just to the east, tenants enjoy superior proximity to Manhattan's most stylish new destinations for luxury shopping and world-class dining, culture, and entertainment.
Tenants also benefit from exceptional accessibility throughout the New York Metropolitan area and to points worldwide. Penn Station, just three blocks away, links by rail to Newark Liberty and JFK international airports, to the Long Island Railroad, New Jersey Transit, Amtrak, Grand Central, the PATH train, and six subway lines. Lincoln Tunnel and the West Side Highway connect drivers to major roadways across the tri-state region and the 1-train is on the corner adjacent to 28&7.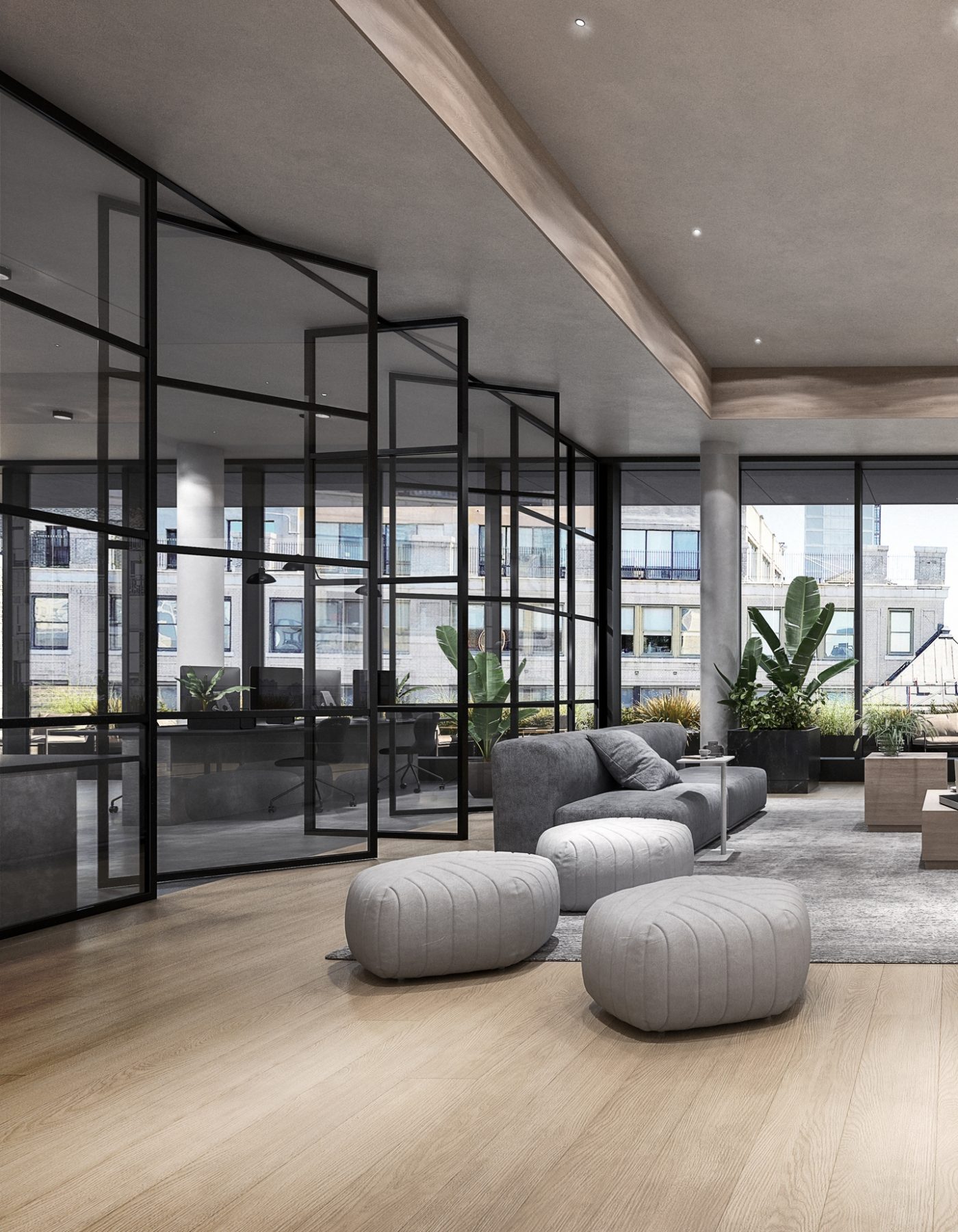 Inquiries

Cushman & Wakefield

Ethan Silverstein
212.698.2694
Ethan.silverstein@cushwake.com

Michael Movshovich
212.841.7905
mm@cushwake.com
Connor Daugstrup
212.841.7964
Connor.daugstrup@cushwake.com
Grant Potter
212.589.5146
Grant.s.potter@cushwake.com

Location
205 W 28th St, New York, NY 10001


Developers

Corem Property Group
GDS Development Management (GDSNY)


Architecture, Design
& Construction

Skidmore, Owings & Merrill (SOM)
L'Observatoire International
Cosentini Associates
GACE Consulting Engineers
Triton Construction


Marketing & Branding

Leasing

Cushman & Wakefield, Inc.



Property Brochures © 2020 CBRE, Inc. All rights reserved. This information has been obtained from sources believed reliable, but has not been verified for accuracy or completeness. You should conduct a careful, independent investigation of the property and verify all information. Any reliance on this information is solely at your own risk.
Images Photos herein are the property of their respective owners. Use of these images without the express written consent of the owner is prohibited. All renderings, color schemes, materials, floor plans, maps, written text and displays are artists' impressions only and cannot be regarded as representations of facts.